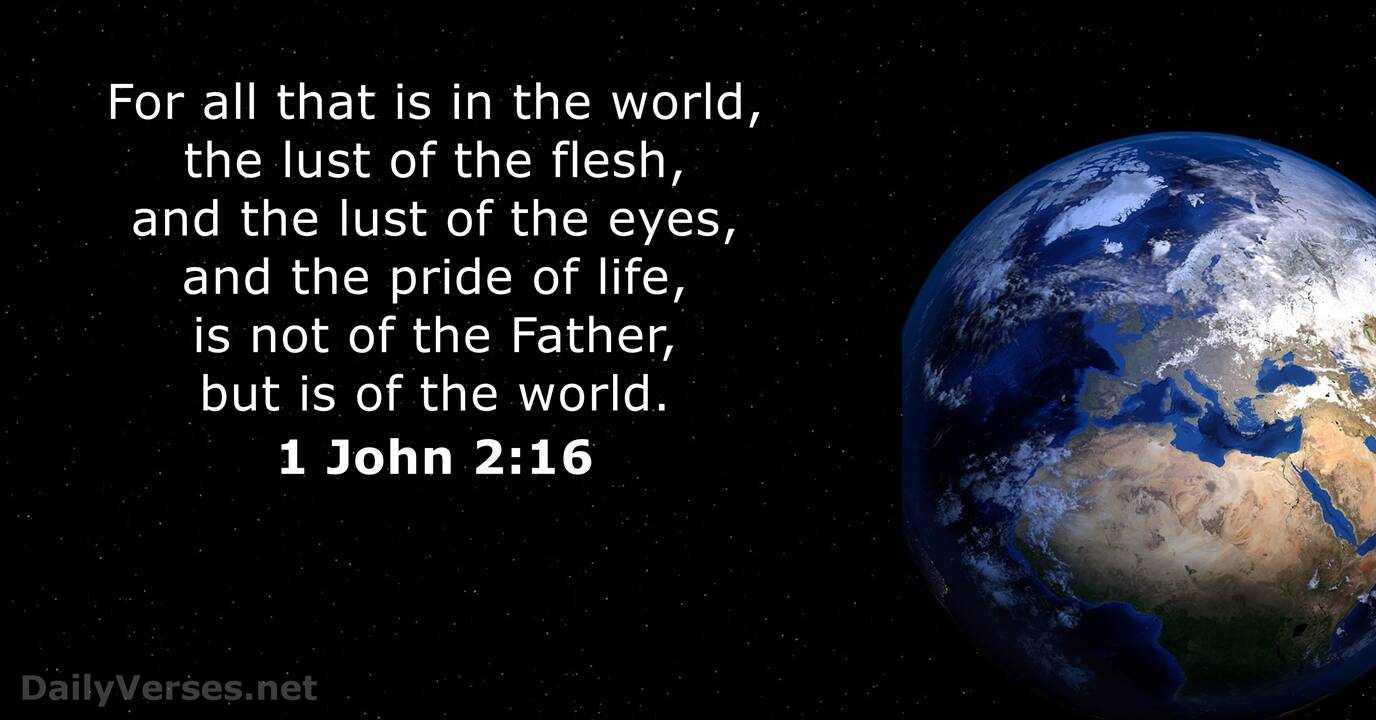 Hello all,
How are you doing today? I do pray that all I well with you and all of your loved ones. For this is another day that the LORD GOD has made for us all to do right and be saved from this nonsense of this fallen world. We all need the help from our beloved GOD and HIS son JESUS to get past the snares of the wicked ones who do the will of satan.
Satan plays with your mind and all of mankind's mind to put barriers between us and our FATHER GOD. Brick by brick if we do not listen to what our loving FATHER GOD is trying to tell us to avoid. And one of the things is an unholy sexual addiction. There are other addictions too, but I am talking about this one right now.
1 John 2:16 -
"For all that is in the world - the desires of the flesh and the desires of the eyes and pride of life - is not from the Father but is from the world."
There should be nothing in your life more important than to please our beloved FATHER GOD.
Sexual addition is not more important than living a godly life so you can dwell in heaven with our FATHER GOD. FOREVER!!!!
This is something that will destroy your life here on earth, That will have you sin and send your soul to hell. And hell is more horrible than you can ever imagine. Your soul will suffer for your fleshly desires you had participated in while in the flesh. Fleshly torment on your soul.
If you were ever burned from heat by cooking your meal, or felt some kind of heat that was unbearable, you then know what hot is. If you ever suffered any kind of sharp excruciating pain, sickness, migraine or banged or knee really bad you know what pain is. That is in hell too.
What ever you suffer from or have suffered from physically you know what the discomfort is in this life. It is the after life where these things will be there too. And there is no recovering from them, no peace, and no relief. But this anguish is multiplied beyond human understanding. And GOD is not dwelling there, and this makes it even worse. All of the fallen angels including satan will be there suffering right along with all of mankind that has not accepted JESUS as savior.
Yes, satan too. He will be punished for Tempting and lying to Eve about the tree of life.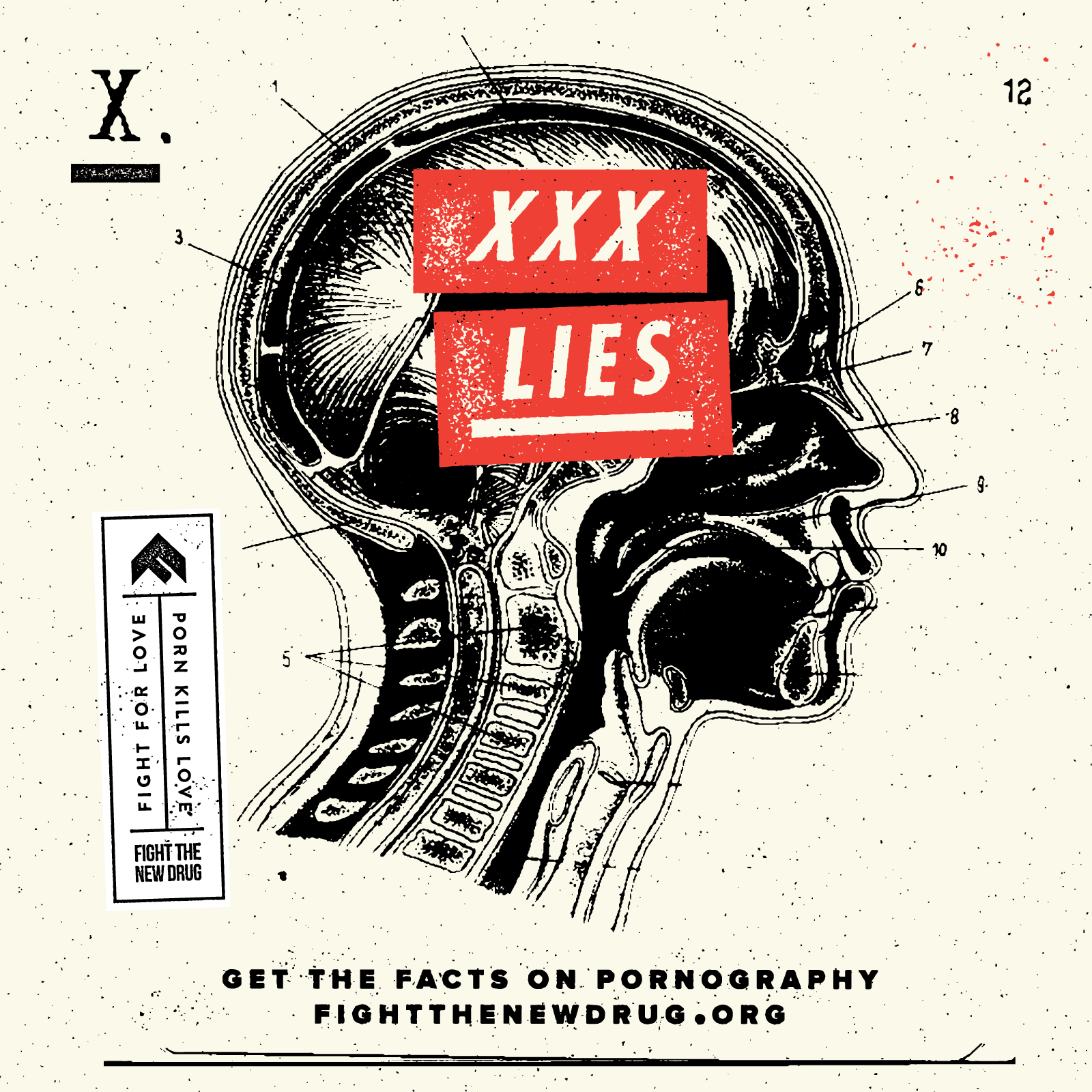 And you know what? Sexual addictions are like street drug addictions to the brain. Both are fleshly evils to the body. It is so bad now these days , people who are not saved see it as normal and okay. and it is not by any means according to GOD. Remember, as the creation, we need to know our place. We are not the Creator who rules all heaven and earth.
Let us stay fast and holding on to what is right by GOD so we can have peace, love and no pain what so ever when our soul leaves our bodies for the final destination.
Anything that does not come from GOD that will distract you from being right with GOD. It is a barrier between our beloved GOD and HIS perfect love. And anything that will separate you from GOD and HIS son JESUS is not worth your time. AT ALL!
Mankind does not need sex to survive and be totally happy 24/7 and 365 days a year. You will live if you do not have sex in your life. You can live a godly celibate life if you do not marry or die in a ungodly promiscuous life never happy. Only the love for GOD and HIS laws can do that, no person or thing could ever match up to GOD. For GOD created us, not we ourselves.
The way how sex is displayed by those who are unsaved is defiling it. Making a mockery of how GOD had designed it to be. GOD said we should be married to each other as a naturally born male and naturally born female as how Adam and Eve were. There is only two genders. Period.
When mankind makes up his own laws then is confusion, troubles, and unhappiness to follow.
If you are in a sexual situation where you are not married to the person you are with, just stop it. Do what is right by GOD, repent marry them. And if you do not love this person, still repent. Leave them alone if you do not marry them. Either you marry them or be celibate and remain single. I tell you this as how JESUS would say…go and sin no more.
Any addiction is not good, for it controls your mind in such a way that it is a consuming thought. A though seeking for relief for that craving. So, in all that you do you are thinking about that addiction. In all things you are reminded of that addiction. If you drink, you think about that. In all you do you compare something to the addiction in your mind, saying that reminds me of drinking that favorite scotch. (Or whatever alcoholic drink.) At work, if at work or wherever there is stress a drink is needed.
I have seen many marriages suffer and end due to this sexual nonsense addiction. Adultery comes into affect if one conceals this addiction even if they do not touch a person. But they eyes wander and the imagination kicks in. If married the spouse will always know. For the marriage is a scared act and commitment, between a male and a female. They have bonded in holy matrimony before GOD which means they are one. I have heard many times, when the bond is compromised it can be felt by the other innocent spouse. Sad.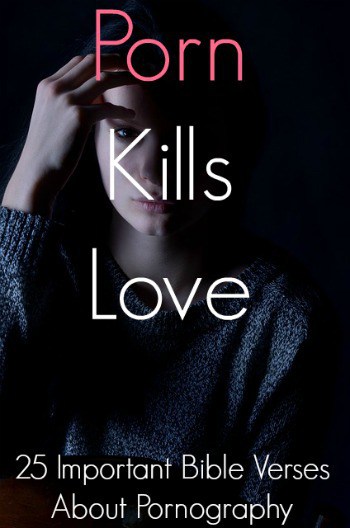 Keep your mind on the LORD GOD with prayer at all times. The devil is busy. He uses those who do not want GOD in their lives as a temper to those who do want GOD in their lives!! And they will not prevail as we pray staying away from these people with the help of JESUS.
Bible Verses About Sexual Sin
1 Corinthians 6:18-20 – Flee fornication. Every sin that a man doeth is without the body; but he that committeth fornication sinneth against his own body.   

1 Corinthians 6:18 – Flee fornication. Every sin that a man doeth is without the body; but he that committeth fornication sinneth against his own body.

Matthew 5:28 – But I say unto you, That whosoever looketh on a woman to lust after her hath committed adultery with her already in his heart.

Hebrews 13:4 – Marriage is honourable in all, and the bed undefiled: but whoremongers and adulterers God will judge.

James 5:16 – Confess your faults one to another, and pray one for another, that ye may be healed. The effectual fervent prayer of a righteous man availeth much.

Proverbs 6:32 – But whoso committeth adultery with a woman lacketh understanding: he that doeth it destroyeth his own soul.

Leviticus 18:22 – Thou shalt not lie with mankind, as with womankind: it is abomination.

1 Thessalonians 4:2-8 – For ye know what commandments we gave you by the Lord Jesus.  

1 Corinthians 7:2 – Nevertheless, to avoid fornication, let every man have his own wife, and let every woman have her own husband.

1 Corinthians 6:9-11 – Know ye not that the unrighteous shall not inherit the kingdom of God? Be not deceived: neither fornicators, nor idolaters, nor adulterers, nor effeminate, nor abusers of themselves with mankind,   

1 Corinthians 10:13 – There hath no temptation taken you but such as is common to man: but God is faithful, who will not suffer you to be tempted above that ye are able; but will with the temptation also make a way to escape, that ye may be able to bear it.

Galatians 5:1 – Stand fast therefore in the liberty wherewith Christ hath made us free, and be not entangled again with the yoke of bondage.

Galatians 5:19 – Now the works of the flesh are manifest, which are these; Adultery, fornication, uncleanness, lasciviousness,

1 Thessalonians 4:3 – For this is the will of God, even your sanctification, that ye should abstain from fornication:

1 Corinthians 6:9-10 – Know ye not that the unrighteous shall not inherit the kingdom of God? Be not deceived: neither fornicators, nor idolaters, nor adulterers, nor effeminate, nor abusers of themselves with mankind,   (Read More…)
Please do pass this message forward to others so that they too will be encouraged to quit this sin or any other sin too as well. Please do hit the like and share buttons below. If they are not there , let me know please. Or cut and paste the link to others. Fornication on all levels, any sex outside of marriage as how GOD designed it, or adultery is not how our beloved GOD wants us to live.
Peace and many blessings!!!!