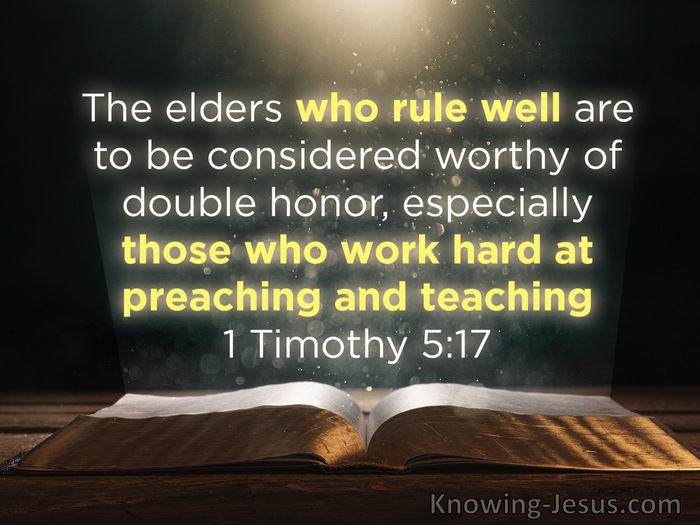 Hello everyone!
Thank you for stopping by to share the word of our beloved GOD. As we all live together in this fallen world. For we need each of us who love GOD to encourage each other. For our beloved FATHER is pleased when we come together in unity to praise HIM!
As each of us can remember the good times we may have had with our family elders. I too remember mine from time to time when I was a child. The first thing we will remember is the food that our Grandmother's made in the kitchen or grilled outside that smelled so delish! How we would laugh together too!
And we can all remember the wisdom from our wise elders who would tell us stories of their past too. Things they have learned as they were growing up that helped them make it threw all trials with the help of GOD. They gave examples of faith to learn from.
An these examples of their faith and trust in GOD, and showing you how they have accepted JESUS as their personal savior then gives you more understanding now. The trials and tribulations that they have experienced is a lesson for us too.
Proverbs 19:20
"Hear counsel, and receive instruction, that thou mayest be wise in thy latter end."
You know to be an elder should not be a disgrace to be disrespected as we see how elders are treated today. And seeing that age is sometimes treated as a bad thing in this fallen world, it leaves godly wisdom from the elders kicked aside. Youth is praised, and considers better, wiser and smarter than anyone older than 21. And being older than 21 is mocked and treated as though they should be ready for the grave. You see how young fashion models and female athletes are when they are competing with and older female.
So therefore if an elder is trying to share wisdom with the younger ones, to prevent them from falling into a snare that the elder was trying to warm them about. I have seen it happen as a young child when other children did listen to their Mom or Dad and would get hurt somehow.
Well not only did that child learn, but watching the end result of what happened to the other child, I saw well I didn't want that happening to me. I am glad I was told not to do that thing and I listened. My elders warned me and I came out good by listening.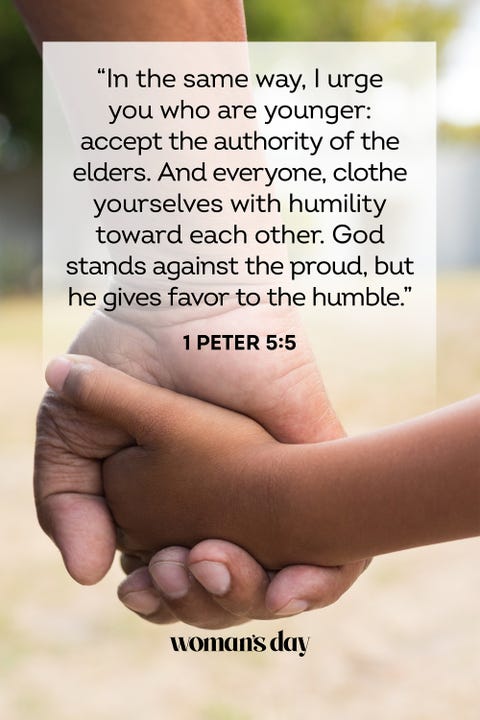 You know , not many people have had the chance to listen to righteous elders. There are many people who are older who are wicked that indoctrinate young people to do evil. Look at what some adults do to children that is totally not what GOD will approve of. And this is deadly poison to a young child. I do understand this. And I do ask that we all pray for these babies, children and young adults that were abused.
But right now I am talking about the righteous elders that GOD approves of. That He will use to guide the younger people of the world so they will be saved from hell. We all need to listen to our elders who love GOD and who are saved by the blood of JESUS. They are spiritually discerned and in the word of GOD.
Bible Verses About Respecting Your Elders
1 Timothy 5:1-2 – Rebuke not an elder, but intreat him as a father; and the younger men as brethren;   (Read More…)

Proverbs 19:20 – Hear counsel, and receive instruction, that thou mayest be wise in thy latter end.

Hebrews 13:17 – Obey them that have the rule over you, and submit yourselves: for they watch for your souls, as they that must give account, that they may do it with joy, and not with grief: for that is unprofitable for you.

1 Peter 5:5 – Likewise, ye younger, submit yourselves unto the elder. Yea, all of you be subject one to another, and be clothed with humility: for God resisteth the proud, and giveth grace to the humble.

Ephesians 6:1 – Children, obey your parents in the Lord: for this is right.

Leviticus 19:32 – Thou shalt rise up before the hoary head, and honour the face of the old man, and fear thy God: I am the LORD.

Luke 17:1-37 – Then said he unto the disciples, It is impossible but that offences will come: but woe unto him, through whom they come!   (Read More…)

Genesis 27:1-46 – And it came to pass, that when Isaac was old, and his eyes were dim, so that he could not see, he called Esau his eldest son, and said unto him, My son: and he said unto him, Behold, here am I.   (Read More…)

Ruth 1:1-22 – Now it came to pass in the days when the judges ruled, that there was a famine in the land. And a certain man of Bethlehemjudah went to sojourn in the country of Moab, he, and his wife, and his two sons.   (Read More…)

Genesis 5:1-32 – This is the book of the generations of Adam. In the day that God created man, in the likeness of God made he him;   (Read More…)

Proverbs 19:2 – Also, that the soul be without knowledge, it is not good; and he that hasteth with his feet sinneth.

2 Samuel 1:1-27 – Now it came to pass after the death of Saul, when David was returned from the slaughter of the Amalekites, and David had abode two days in Ziklag;   (Read More…)
But THE main ELDER we all need to obey is GOD the FATHER and creator of all heaven, earth and creation at all times. For our beloved FATHER GOD holds all perfect wisdom and knowledge of all things. So knowing GOD is perfectly good….HE can be trusted at all times to give us the correct information and guidance for our lives.
GOD is first, the creator who loves mankind so He sent HIS son JESUS here in this fallen world to save us all. Thank GOD for JESUS!
Please do click on the like button. Share this blog with others so they too will get a blessing from reading the words of GOD. Thank you for stopping by. Have a blessed day!
Peace!!!!