Good morning everyone, I do hope all is well. this is the 4th day of the year 2020!
Gee, the year 2020 sounds so futuristic! Like from the comics I used to read as a child. And for many of us, it may seem like that was just yesterday when we were kids with no responsibilities to concern us with like being grown and doing grown things as taking care of your children and working the 9 to 5 thing from monday to friday.
What I want to share with you all today is , faith and the power of it. In John chapter 11:37-44. What JESUS had done for the glory of GOD so others will believed and be saved.
As I recall of Lazarus being called from his grave after 4 days…I think about those who are confused and lost wrapped and bound up in sin. Seeing the light of Jesus and heading to him and being cut from his burial wrappings too!
38 Jesus therefore again groaning in himself cometh to the grave. It was a cave, and a stone lay upon it.
39 Jesus said, Take ye away the stone. Martha, the sister of him that was dead, saith unto him, Lord, by this time he stinketh: for he hath been dead four days.
40 Jesus saith unto her, Said I not unto thee, that, if thou wouldest believe, thou shouldest see the glory of God?
41Then they took away the stone from the place where the dead was laid. And Jesus lifted up his eyes, and said, Father, I thank thee that thou hast heard me.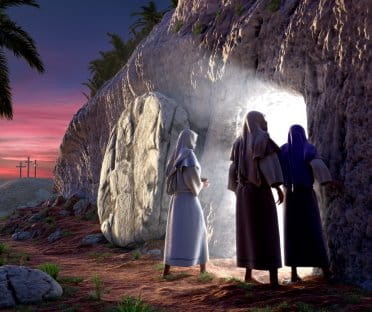 42And I knew that thou hearest me always: but because of the people which stand by I said it, that they may believe that thou hast sent me. 
43And when he thus had spoken, he cried with a loud voice, Lazarus, come forth.
44And he that was dead came forth, bound hand and foot with graveclothes: and his face was bound about with a napkin. Jesus saith unto them, Loose him, and let him go.

John 11:45
"Then many of the Jews which came to Mary, and had seen the things which Jesus did, believed on him."
I understand the reason as to why JESUS came 4 days after the death of Lazarus. It was so that when JESUS brought Lazarus from his sleep, many people would see this miracle and believe and be saved!
The people in those days were blessed to be able to look into the face of JESUS and see his loving eyes looking back at them. And to see these miracles set before them too! We don't have that right now. We have our faith to hold on to as we wait on the LORD to return when GOD says it is time.
Let us all stay on track with our faith and never let it go. Never. For as you see how the times are right now with people choosing to do all sorts of evil, making fun and mocking those who love GOD and HIS son JESUS too.
Don't let what some people do to you take away your faith, leaving you in a dark cave bound up in sin. When JESUS calls you, get up and go to JESUS and come out of the darkness into HIS light! Cutting off what was holding you back from JESUS.
JESUS is waiting for you and me, to follow him.
Thank GOD for JESUS!
Have a blessed day, stay safe, and thank you for taking the time to read my blogs! Pass it forward so others may be blessed too by reading the scripture in my blog to give them encouragement!
Peace!