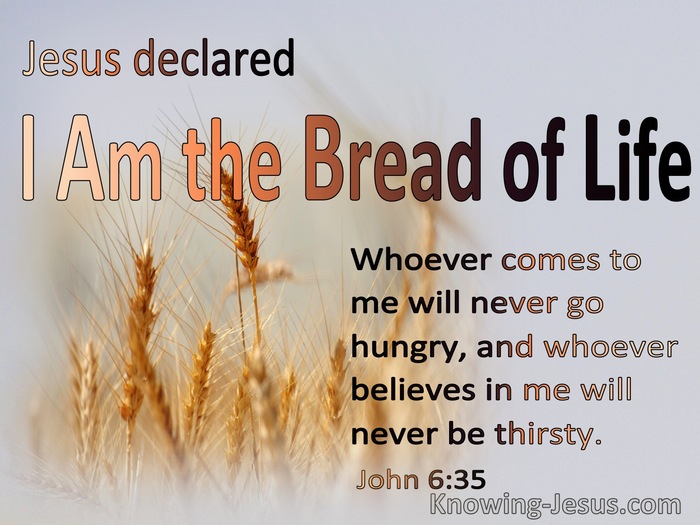 Hello , welcome to this blog.
For it is all about praise to our beloved FATHER GOD and HIS son JESUS.
When we hear anyone tell us the word of GOD about anything, we need to read it for ourselves. For there are may false prophets popping up every now and then and it seems like they will have a greater following of people than those who will even tell u word for word what the Bible has printed in it truthfully. So this is why we need to read the word for ourselves.
GODS word will fill our minds too , not just our souls. For once we continue to feed the mind ad body, we can be prepared for what the world will do to distract us from the truth. But when you look for truth you will only find it in GODS word. GOD does not lie.
John Chapter 6
50 This is the bread which cometh down from heaven, that a man may eat thereof, and not die.
51 I am the living bread which came down from heaven: if any man eat of this bread, he shall live for ever: and the bread that I will give is my flesh, which I will give for the life of the world.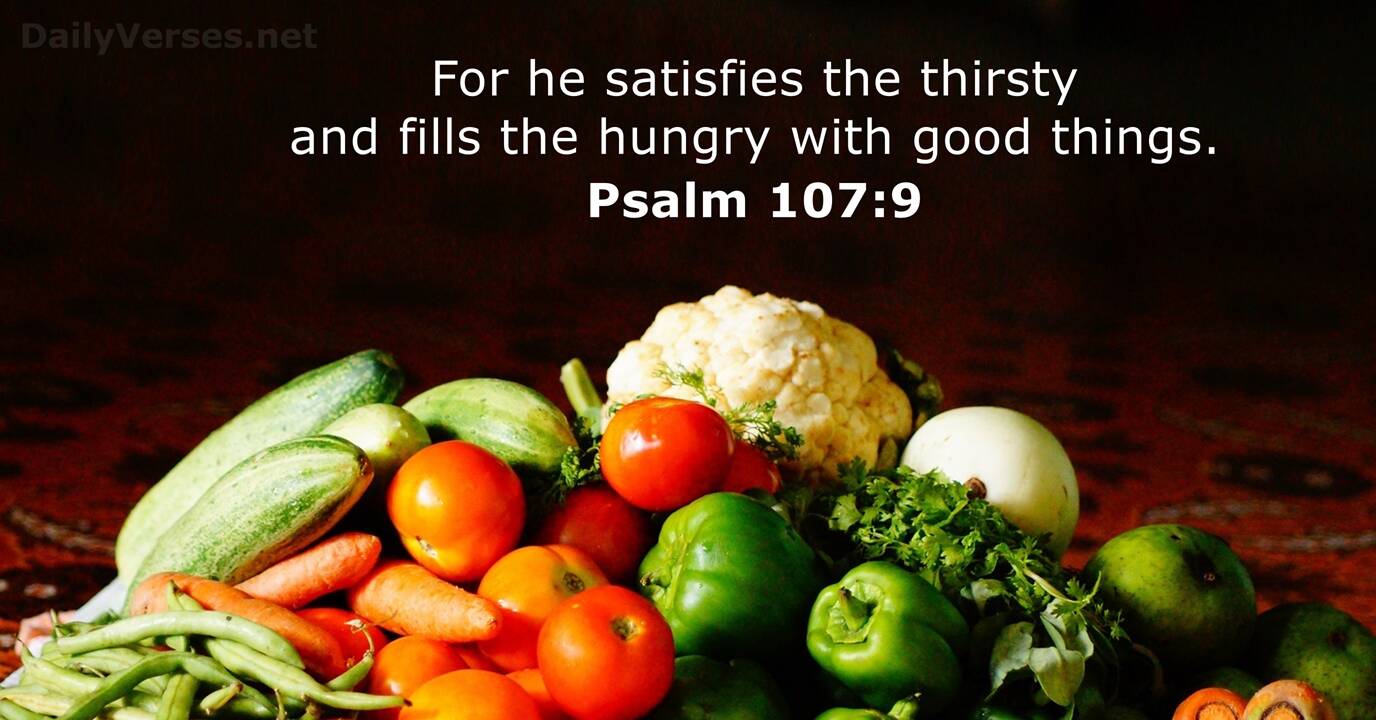 When we take more time to read the word of GOD, we are able to use discernment to understand the issues of the day to stay in communication with our HOLY Creator, GOD. The Bible can fill your very soul with a goodness that food can not do! Make a satisfying meal of truth! A meal that will keep you filled with the goodness that our ever loving FATHER GOD has set before us in front of our enemies.
Psalms 23:5
"Thou preparest a table before me in the presence of mine enemies: thou anointest my head with oil; my cup runneth over."

King James Version (KJV)f
Even with this Passage fro Psalms 23:5. If you can see all of your enemies and evil about you trying to distract you from our beloved GOD, as you are sitting at a table that is beautifully set. More so that you could ever imagine it to be. As all of the meanies are glaring and staring because they thought that they had a plan that would have stopped you from getting this seat at the table And the more we read the word , the more prepared we are to face the nonsense of this world.
2 Timothy 2:15
"Study to shew thyself approved unto God, a workman that needeth not to be ashamed, rightly dividing the word of truth."

King James Version (KJV)
Please feel free to share this blog with others and click the like button below. Let us read and study the word of GOD so we can gain understanding as to what HE wants us to do.
Pease and blessings to you!