Hello everyone! I am happy to have you visit my blog home!
I do pray that you all are well, both to those of you that are my old blog buddiess and my new ones today! It is always good to have new people come by and read and share the word and become from here on old bog buddies!
With what I feel the need to share with you all is UNITY with the members of the HOLY spirit. Many of us who do sincerely have the HOLY spirit in us have met those who say they have it do not. They will be deceptive and cunning to a point until when the talk does not match up with the walk.
In regards to the body of CHRIST we are as one. When we have accepted the LORD JESUS as savior, then we are one body, mind and spirit. There is no division of peoples by what some Europeans had centuries ago by their concept of "race" (Carl Linnaeus, Robert Bernasconi, and Thomas Huxley for starts). And this was started for money and power! Covetousness and greed is what started this nonsense.
We are all one. We are one who are covered by the blood of JESUS! And this is what our beloved FATHER GOD will see when we stand before HIM. HE will see nothing but the blood of JESUS.
Colossians 3:13
"Forbearing one another, and forgiving one another, if any man have a quarrel against any: even as Christ forgave you, so also do ye."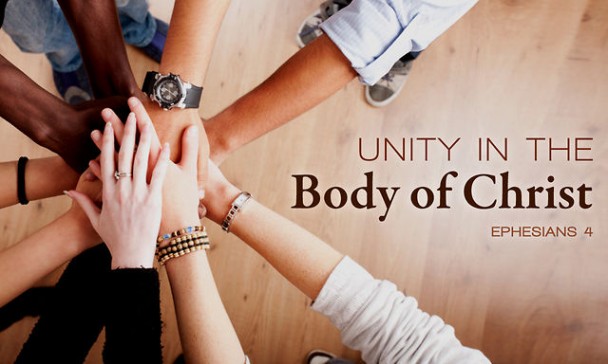 I feel we all will be blessed when we all are united in the body of CHRIST. But with the experiences I have had in life and still do I am delighted when I find another brother or sister who is truly a brother or sister in the HOLY SPIRIT.
The evil one has deceived many people since Eve to do or to think sinnfully towards each other. And the concept of color differences is one of the weaknesses of mankind. Because this is something that shows a difference visually, he played on it knowing the weakness of mankind.
Example of how dividing the people's of the earth is harmful and sinful by causing strife.
Division of doctrine in faith and serving the one and only true living GOD or gods made up by mankind. Meaning the different faiths people have chose to believe in. Now then there is "our faith is right and yours is not".
Body types. Those who are different in shape, size and height. Such as "You are too large and short to be a model".
Handsome, beautiful or plain in attractiveness . "I want a handsome man/beautiful woman for a husband/wife only so I date only handsome men/beautiful men".
Age. One will not be considered attractive once they reach this certain age. "Look at that old man/woman wearing a nice leather jacket. That should be for a younger person!"
Gender. Men are considered superior to women and need to be quiet by man's laws and not GOD's. Man took GOD's laws and redefined them to suit their needs.
Melanated or non melanated people of the earth. Stereotypes were developed to divide and conquer since the 1700's from what I have read. And it is silly. Say there is a delicious looking cherry pie put in front of people with with different shades of skin. All hungry. All will want to eat a piece of that pie. So it does not matter as to how dark or light the skin is, food is food.
Where you were born on GOD's earth.
How much money you make, or don't make. How you are assumed how you spend it. How you are assumed you earned the money.
Your education level. What schools you have attended and graduated from.
The stuff you have or don't have.
1 Corinthians Chapter 1
10 Now I beseech you, brethren, by the name of our Lord Jesus Christ, that ye all speak the same thing, and that there be no divisions among you; but that ye be perfectly joined together in the same mind and in the same judgment.
11 For it hath been declared unto me of you, my brethren, by them which are of the house of Chloe, that there are contentions among you.
12 Now this I say, that every one of you saith, I am of Paul; and I of Apollos; and I of Cephas; and I of Christ.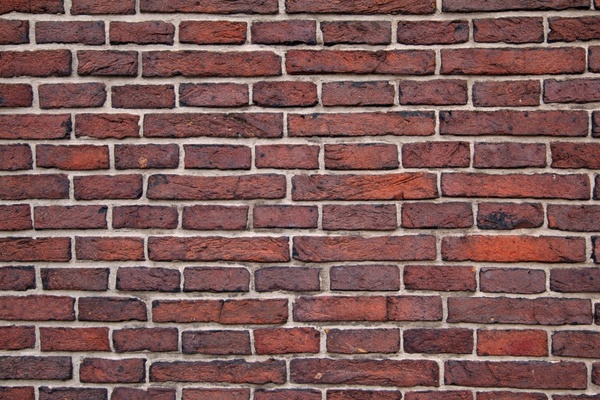 Romans 15:6
"That ye may with one mind and one mouth glorify God, even the Father of our Lord Jesus Christ."

King James Version (KJV)
Dividing the peoples of the earth is making the devil laugh because we are not listening to our beloved GOD and HIS commands. Once we are united as one , we are strong against the evil one. Like a solid brick high wall! We will please our LORD GOD, and have HIM smile upon us for unity.
This is a distraction from keeping a good solid relationship with the LORD too when we are not united.
Thinking the same, on the same path, telling all we know about JESUS joyfully! So that everyone we know will not be left behind for they will be saved!
When you go out into the public, you see the many faces of the people you know and don't know. Think about how it would be wonderful to meet up with them in heaven. All people who were once your enemy and are now saved in heaven with you!
Psalms 133:1
"(A Song of degrees of David.) Behold, how good and how pleasant it is for brethren to dwell together in unity!"

King James Version (KJV)
Feel free to spread the good news of JESUS thru this blog so others will get a blessing too. We all need to know about unity and stand up for the gospel of JESUS. For all that HE had done for all of us mankind, this is just a small sample of what we can do to show our love for JESUS. AMEN? Please click like below, and share!
Peace, love, and blessings to you all.