John 14:6
"Jesus saith unto him, I am the way, the truth, and the life: no man cometh unto the Father, but by me."

King James Version (KJV)
Hello all!
I do hope you all have had a blessed week. My week has been so busy that I get home work with just enough time to eat and sleep as what it seems like right now. And I am putting on hold the business I want to do right now until GOD says to move forward with it as how HE says to.
I see those who are secular doing special favors for their friends and calling themselves a good person because they do these good things or works. I see those who call themselves Christians doing favors as well and good things or works.
But I tell you that we can not get into heaven by being nice to others. By doing good works. Such as running a food pantry, donating to the poor, or just being nice, or even going to Church on Sunday. Doing good works in the Church is not going to save your soul from hell.
Only JESUS will. No way around it. We all accept JESUS now in our lives, and recieve JESUS as our savior of our souls we will have eternal life!
John 14:6 Context
3And if I go and prepare a place for you, I will come again, and receive you unto myself; that where I am, there ye may be also. 4And whither I go ye know, and the way ye know. 5Thomas saith unto him, Lord, we know not whither thou goest; and how can we know the way? 6Jesus saith unto him, I am the way, the truth, and the life: no man cometh unto the Father, but by me. 7If ye had known me, ye should have known my Father also: and from henceforth ye know him, and have seen him. 8Philip saith unto him, Lord, shew us the Father, and it sufficeth us. 9Jesus saith unto him, Have I been so long time with you, and yet hast thou not known me, Philip? he that hath seen me hath seen the Father; and how sayest thou then, Shew us the Father?
Who besides JESUS would go through all of the torment give to Him by the mankind of that day and then give up His life for us? Even the very mankind of that day who gave our JESUS this horrible torture, did JESUS forgive them.
Luke 23:34
"Then said Jesus, Father, forgive them; for they know not what they do. And they parted his raiment, and cast lots."

King James Version (KJV)
Now this is the kind of love that only the son of GOD can show as a man. No one man is like our beloved JESUS. JESUS represented the love of our beloved FATHER GOD as He walked the earth. Coming from Heaven and seeing all of the nonsense of this earth, seeing the sinful acts of mankind. And still be forgiving.
Wow.
Luke 23:34 Context
31For if they do these things in a green tree, what shall be done in the dry? 32And there were also two other, malefactors, led with him to be put to death. 33And when they were come to the place, which is called Calvary, there they crucified him, and the malefactors, one on the right hand, and the other on the left. 34Then said Jesus, Father, forgive them; for they know not what they do. And they parted his raiment, and cast lots. 35And the people stood beholding. And the rulers also with them derided him, saying, He saved others; let him save himself, if he be Christ, the chosen of God. 36And the soldiers also mocked him, coming to him, and offering him vinegar, 37And saying, If thou be the king of the Jews, save thyself.
You know, none of us have to pay anything, all we need to do is to know that our JESUS is the key to our salvation and freedom from the bondage of sin. The chains are now broken and we are able to be free to live a life with GOD and our JESUS in it.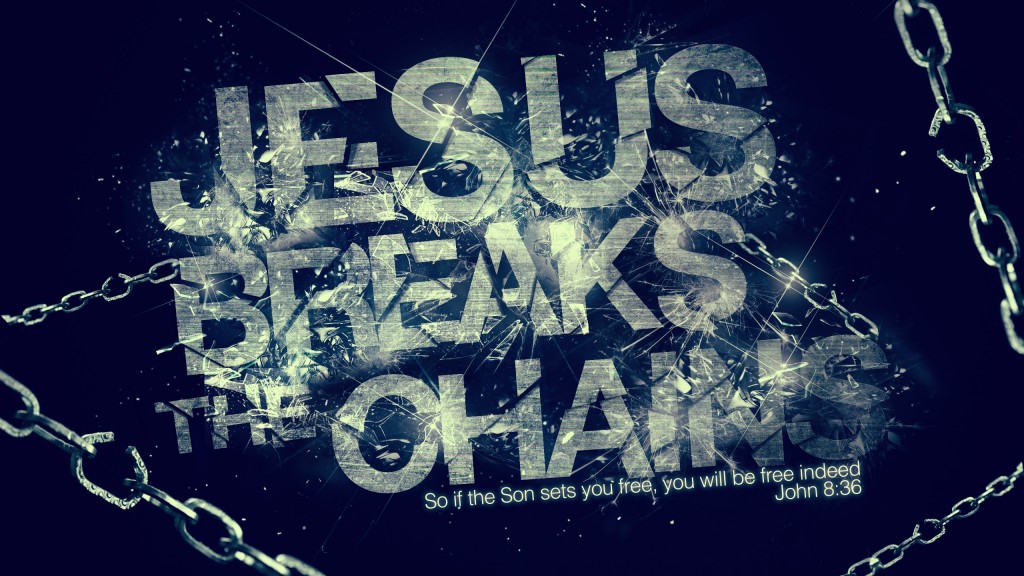 I do tell about the good news of JESUS to people who will listen. This is the key , for those who do not want to listen will get stiff neck, snarl or say or do something evil. And the Bible is very clear about this as well too. For those who love sin do not want to hear anything about salvation. They do not realize what they are doing. GOD is not the one to send them. Once they reject GOD and do not accept JESUS as their savior, they have done this sad thing to themselves.
Please do share this with others who need to be encouraged to follow JESUS. Who may only assume that being a nice person and doing good things will get the into heaven. For this is not true. Only JESUS will get them into heaven where there will be eternal peace and love.
Don't forget to click on the like button, and have a blessed week until we meet up again. Thank you for stopping by!
Peace and blessings!
#GOD, #JESUS, #SALVATION, #PEACE , #LOVE, #BREAKEVERYCHAIN, #RELIGION, #FAITH, #CHRISTIANS, #GOOGLE, #YAHOO, #AOL, #BING, #INSTAGRAM, #FACEBOOK.