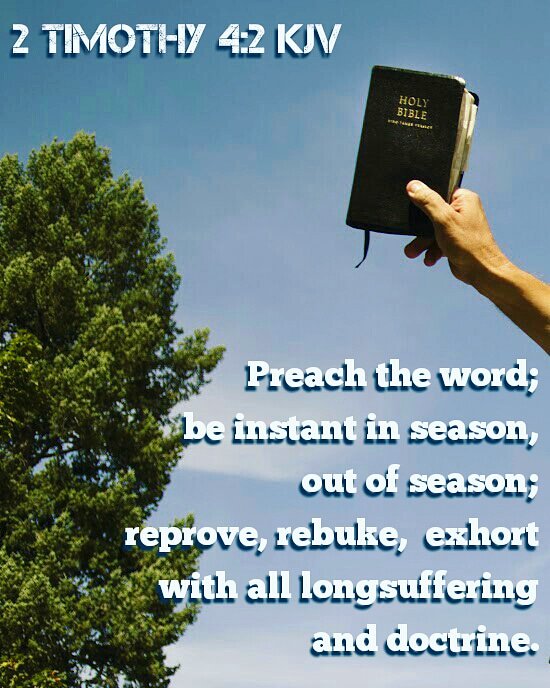 Hello my brothers and sisters in the LORD, I do pray that all is well with you all.
Today is another day that our beloved GOD has given us to live and how we live it is how we choose.
And when we have a disagreement with another person, we want to as an adult to come to an honest peaceful resolution. All done in love. And when we need to rebuke as it is written in the word to do so.
Luke 17:3 (ESV)
3 "Pay attention to yourselves! If your brother sins, rebuke him, and if he repents, forgive him,…"
And when we see a Brother or Sister stepping into the wrong direction, we need to let them know. When we see them doing or saying something that was ungodly we need to let them know so they will not stay in the sin they are in.
1 Thessalonians 5:11 (ESV)
11 Therefore encourage one another and build one another up, just as you are doing.
When one is not uplifting one another by making any negative comments too. Be it sarcastic or not. I need to be careful as well as others too. And this is hard to do, to pay attention to ourselves if we do not study the Bible for help!!!
Matthew 18:15
"Moreover if thy brother shall trespass against thee, go and tell him his fault between thee and him alone: if he shall hear thee, thou hast gained thy brother."

King James Version (KJV)
2 Timothy 4:2 Context
1I charge thee therefore before God, and the Lord Jesus Christ, who shall judge the quick and the dead at his appearing and his kingdom;
2Preach the word; be instant in season, out of season; reprove, rebuke, exhort with all longsuffering and doctrine.
3For the time will come when they will not endure sound doctrine; but after their own lusts shall they heap to themselves teachers, having itching ears;
4And they shall turn away their ears from the truth, and shall be turned unto fables.
2 Corinthians 2:7–8 (ESV)
7 so you should rather turn to forgive and comfort him, or he may be overwhelmed by excessive sorrow. 8 So I beg you to reaffirm your love for him.
Rebuke Definition
(So that will have understanding as we do need to rebuke those who are going down the wrong path as it known in the Bible.)
To reprimand; strongly warn; restrain.

And when he was come nigh, even now at the descent of the mount of Olives, the whole multitude of the disciples began to rejoice and praise God with a loud voice for all the mighty works that they had seen; saying, Blessed be the King that cometh in the name of the Lord: peace in heaven, and glory in the highest. And some of the Pharisees from among the multitude said unto him, Master, REBUKE thy disciples. And he answered and said unto them, I tell you that, if these should hold their peace, the stones would immediately cry out. ( Luke 19:37-40 )
Source: A King James Dictionary.
Here are some scripture to read and share with your friend about what you are trying to tell them in the situation at hand. We always should have scripture ready with what we say and be ready to pray with them.
Bible Verses About Rebuking
Matthew 18:15-17 – Moreover if thy brother shall trespass against thee, go and tell him his fault between thee and him alone: if he shall hear thee, thou hast gained thy brother.

Proverbs 27:5 – Open rebuke is better than secret love.

1 Timothy 5:20 – Them that sin rebuke before all, that others also may fear.

Galatians 6:1 – Brethren, if a man be overtaken in a fault, ye which are spiritual, restore such an one in the spirit of meekness; considering thyself, lest thou also be tempted.

Titus 2:15 – These things speak, and exhort, and rebuke with all authority. Let no man despise thee.

2 Timothy 4:2 – Preach the word; be instant in season, out of season; reprove, rebuke, exhort with all longsuffering and doctrine.

2 Timothy 3:16-17 – All scripture is given by inspiration of God, and is profitable for doctrine, for reproof, for correction, for instruction in righteousness:

James 5:20 – Let him know, that he which converteth the sinner from the error of his way shall save a soul from death, and shall hide a multitude of sins.

Proverbs 27:6 – Faithful are the wounds of a friend; but the kisses of an enemy are deceitful.

Proverbs 1:23 – Turn you at my reproof: behold, I will pour out my spirit unto you, I will make known my words unto you.

Proverbs 29:15 – The rod and reproof give wisdom: but a child left to himself bringeth his mother to shame.

Luke 17:3-4 – Take heed to yourselves: If thy brother trespass against thee, rebuke him; and if he repent, forgive him.

Proverbs 9:8-9 – Reprove not a scorner, lest he hate thee: rebuke a wise man, and he will love thee.

Revelation 3:19 – As many as I love, I rebuke and chasten: be zealous therefore, and repent.

Hebrews 4:12 – For the word of God is quick, and powerful, and sharper than any twoedged sword, piercing even to the dividing asunder of soul and spirit, and of the joints and marrow, and is a discerner of the thoughts and intents of the heart.

Mark 16:14 – Afterward he appeared unto the eleven as they sat at meat, and upbraided them with their unbelief and hardness of heart, because they believed not them which had seen him after he was risen.

1 Timothy 5:1 – Rebuke not an elder, but intreat him as a father; and the younger men as brethren;

1 Corinthians 5:12 – For what have I to do to judge them also that are without? do not ye judge them that are within?
As followers of JESUS , we do not want any division in the ranks as prayer warriors as we defend the word of JESUS.
And some of you may not be ready to defend the word until you have more answers too. But to get the proper answers there is prayer to GOD s how HE wants us to be led. For GOD is the creator and HE alone rules all heaven and earth.
And GOD alone will send JESUS again to take us home that want to be with HIM and JESUS for all of eternity long. So as we can, we spread the good news to those who have an ear to listen and who choose to listen.
For when we rebuke with a loving heart the one who also loves JESUS will understand and be grateful that you have taken the time to tell them what they were doing was wrong. And be closer to you yet, because they will understand why you did it.
Have a blessed day in the LORD GOD. Take care of all those you love, never leave them in a situation if you can help them to get out of. Let them not fall off of the righteous path, pull them up and out of trouble with love.
Share, comment and please click the like button below.
Peace!!!!
#GOD, #JESUS,#LOVE, #PEACE, #PRAYER, #RELIGION, #FAITH, #CHRISTIANITY, #GOOGLE, #YAHOO, #AOL, #FACEBOOK, #INSTAGRAM, #TWITTER