Hello all!
I am so happy that you all are here to drop by and share the word of GOD!
The peace that you see in this little video we made is just a very tiny small drop in the bucket of peace we all will have for accepting JESUS as savior and spending all eternity long with him! I find this so refreshing, comforting and cool. Cool is a word that can not even come close to explain what I feel. In the peace that we all will have when those of us that are allowed into heaven! Allowed into heaven because of our faithful obedience.
As we go through our days, let us all keep our minds on the one and only true living GOD and HIS beloved son JESUS!!!! For without our ever loving JESUS we would not, NOT be able to get into heaven and have peace. JESUS is the only way into heaven.
I want to encourage all who are going through hard times and trials each day. Be it from illness , lack of funds, lack of love from your family, or anything that is not of your doing that is being done to you from others.
People abuse each other. GOD doesn't for HE loves mankind so much that HE sent JESUS to show as all just how much!
But , if we reject GOD and JESUS in anyway, how are we to know how much we are loved? If we go about life doing things our way and it is not working what does it tell us? It tells us we are wrong and stubborn! And that the devil lied to us to tempt us as he did with Eve in the garden with the forbidden fruit to create the first sin ever. That sin has created a fallen world. Those who love sin, will have their way in hell suffering with the devil. He is not getting away with anything!
Revelation 21:4
"And God shall wipe away all tears from their eyes; and there shall be no more death, neither sorrow, nor crying, neither shall there be any more pain: for the former things are passed away."

King James Version (KJV)
When we who are the ones who remain faithful to GOD get through all of the nonsense of the day, and stand before JESUS, we will have peace. No more pain, no more crying, no more wicked people to persecute us or annoy us, no more being lied on.
I know that there are many of you who are reading this and have been and are going through the day where there are people who seek to do you no good. They see that you love GOD and share the body of Christ JESUS. The wicked snarl at you when they see you coming! They can come up with a lie that is so odd and awful it is as though they are the evil one themselves.
But because we have JESUS within us, we are safe. JESUS has won the battle for us and we can claim the victory all day long.
John 4:7-14King James Version
7 There cometh a woman of Samaria to draw water: Jesus saith unto her, Give me to drink.
8 (For his disciples were gone away unto the city to buy meat.)
9 Then saith the woman of Samaria unto him, How is it that thou, being a Jew, askest drink of me, which am a woman of Samaria? for the Jews have no dealings with the Samaritans.
10 Jesus answered and said unto her, If thou knewest the gift of God, and who it is that saith to thee, Give me to drink; thou wouldest have asked of him, and he would have given thee living water.
11 The woman saith unto him, Sir, thou hast nothing to draw with, and the well is deep: from whence then hast thou that living water?
12 Art thou greater than our father Jacob, which gave us the well, and drank thereof himself, and his children, and his cattle?
13 Jesus answered and said unto her, Whosoever drinketh of this water shall thirst again:
14 But whosoever drinketh of the water that I shall give him shall never thirst; but the water that I shall give him shall be in him a well of water springing up into everlasting life.
I tell you it is awesome to know that there is a well that will never run dry with our JESUS. For it is everlasting life. Refreshing and totally wonderful ever lasting life!
I see what the wicked do, and what they go through. Because they choose to live and do what they feel is better than what GOD is telling them to do to be safe from what the evil one has set before them as a trap….they will walk right into the trap anyway. And then be angry with GOD for letting it happen to them.
Have you ever warned a person about something that you know was not good, and they did it anyway? And then they come back to you expecting you to fix the problem they walked into ignoring your warning? Or just plain angry with you for being right? Well this is the same thing they are doing to our GOD and JESUS too.
And they stay angry.
They will not read the word of GOD.
They do not want to hear about religion and the truth.
They will stay in the sin they are in spitefully. Thinking it will get "even" with GOD. They can not see it is hurting them, not GOD.
They remain thirsty with no living water.
John 4:13 – 4:15
13 Jesus answered and said unto her, Whosoever drinketh of this water shall thirst again:
14 But whosoever drinketh of the water that I shall give him shall never thirst; but the water that I shall give him shall be in him a well of water springing up into everlasting life.
15 The woman saith unto him, Sir, give me this water, that I thirst not, neither come hither to draw.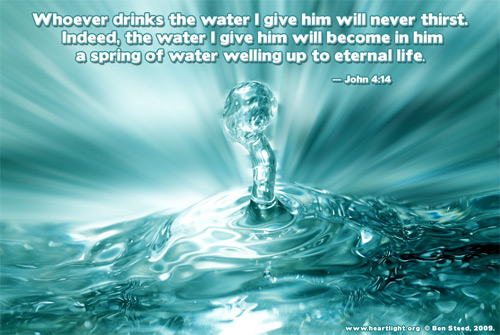 As we all should know, sin is not of GOD or JESUS. It is of the devil, satan and all of his fallen angels that tried to take over heaven until GOD kicked him out of heaven. There is a place for all of them, and that is called hell. Satan does not want any human to enter heaven, for this is not were he will be. So just because he can't go , out of evil he will try to stop all of us from listening to GOD.
Sin divides us from our beloved GOD, by putting up a wall brick by brick.
So, if people are to suffer in hell, know that satan will also be punished as well too. It is not a place where people can go to do whatever they want there for all eternity. It is pain and torment. There will be everlasting torment for satan, his fallen angels and all of those who had not been saved who choose to follow satan too.
Revelation 21:8
"But the fearful, and unbelieving, and the abominable, and murderers, and whoremongers, and sorcerers, and idolaters, and all liars, shall have their part in the lake which burneth with fire and brimstone: which is the second death."

King James Version (KJV)
SO do not stay on the path of the ungodly. Run right off of it!!!
I want to see us all in heaven….please to reconsider if you are not saved. Seek after JESUS repent and be saved!
Share this with all you know and please click on the like button. There maybe someone you know who will need to know the truth of JESUS! DRINK THE JESUS DRINK OF LIVING WATER!!! 🙂
Peace and blessings! Stay safe and healthy! 🙂
#GOD, #JESUS, #LOVE, #PEACE, #SALVATION, #LIVINGWATER, #GOOGLE, #YAHOO, #BING, #AOL, #AMEN, #JOHN4:10-14
,