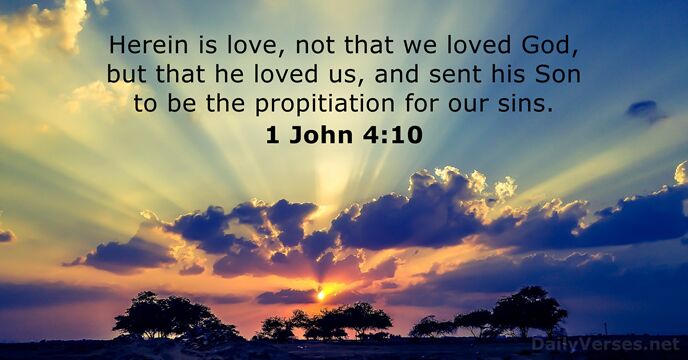 Hello everyone,
Are you ready for the cooler weather coming for the end of summer? I love it because it is good sleeping weather from working hard all day. And to know that I can sleep in cooler weather without the A/C is a blessing.
Another of many blessings that our GOD has given us all mankind is HIS only son JESUS. GOD is showing all of us mankind just how much HE loves us all by sending HIS son, HIS only son.
When the pandemic hit so hard in March of 2020, there were people who thought it was the end of the world and that they were going to die. Now since it has been 7 months since it was hitting the world so hard, those that were in panic are back to their old ways of putting GOD aside and doing what they want.
Forgetting about our GOD and HIS son. Forgetting about the warnings HE has sent, forgetting how they were spared this time around. And this is not a good thing to do.
We are all under the grace of GOD. HE loves us so, and is so patient with us all. Giving us the breath that we need each and every waking day. Another day of life. Forgetting that GOD is in control in the past, present and the future as well.
Just think about grace for a moment now. JESUS went through alot in HIS time here on earth dealing with mankind teaching them all the truth about heaven and how to get there through faith and believing in JESUS and the words he said coming from the FATHER GOD in heaven.
H.e was born to a righteous young woman name Mary that was a virgin when she was pregnant. As a newborn baby he had no place to lay his head when he was born, his earthly Dad Joseph was not intending to stay married to her because she was pregnant before they were wed. He grew up in an time when the king named Herod of the time wanted him killed as a baby. Then his own kin did not take him seriously about the word of GOD when he was growing up, people in the town thought he was of the evil for saying that GOD was his FATHER. And that made those around him seek to stone him.
He was tempted by the devil and was strong and didn't listen. He was called a lier, wanted dead, lied on, beaten, disrespected, hated, and left to died after being nailed to a cross that he had to carry which I understand weighted 100 pounds. He was whipped and beaten so bad that Simon of Cyrene helped carry his cross. And for over a mile is estimated too.
JESUS was an excellent and perfect example as to how we are to live and keep our faith. Through all of the nonsense of the world from life until death. The greatest teacher of all time, JESUS who walked GOD's earth!
I need to say if he was not extra muscular carrying that cross, being beaten to near death, and being spat on, disrespected as he was nailed to cross by mankind who he came to save mind you, being mocked. Who else could have such power to go through with all of the nonsense of the world towards him? IN THE CONDITION he was put in on the cross, still have compassion?
JESUS came to save all of us mankind, ALL.
Matthew 27:41 Context
38Then were there two thieves crucified with him, one on the right hand, and another on the left. 39And they that passed by reviled him, wagging their heads, 40And saying, Thou that destroyest the temple, and buildest it in three days, save thyself. If thou be the Son of God, come down from the cross. 41Likewise also the chief priests mocking him, with the scribes and elders, said, 42He saved others; himself he cannot save. If he be the King of Israel, let him now come down from the cross, and we will believe him. 43He trusted in God; let him deliver him now, if he will have him: for he said, I am the Son of God. 44The thieves also, which were crucified with him, cast the same in his teeth.
Let us never forget who loves us unconditionally , perfectly and forever.
I want to thank you dear JESUS for saving my soul!
Thank you all for stopping by this blog and sharing the word of GOD with me here. I do ask that you all share this blog with others so that they too will get a wonderful blessing of knowing that our FATHER GOD does love us, and so does HIS son JESUS as well too! NEVER for forget that, stay in prayer and allow JESUS in your heart, mind and soul. Receive the love that both the FATHER and the son does have for you!
Peace!!!
#GOD, #JESUS, #LOVE, #PEACE, #GOOGLE, #YAHOO, #AOL, #BING, #SALVATION, #REPENT.