Hello everyone!
I do pray that you all will have a blessed day! Today is another day that our FATHER GOD has made.
You know peer pressure, or just plain pressure from the world can be overwhelming. And we need the LORD to give us strength to make it through each day. For the evil one and his followers are always around BUSY trying to steal our joy.
I want to encourage you all with this chapter from the book of Titus! When I read it, it was like a sweet peaceful music to my mind and soul. For the situations of what went on in the Bible days are true to now today.
We people go through the same sins the people went through then. For sin is old and has a new face now. But the same old ways are coming up in new people. Meaning that the evil one uses those who turn from GOD and JESUS at any time to distract us from our FATHER GOD and his love!
I think the Bible gives examples of HIS divine love through HIS son JESUS, and what was done to save our souls. And what happens in everyday life in our live today by what has happened to the people in the Bible. You see what happened to those who do good, and what happens to those who do evil. Same sin, but the time place is in the Bible.
This is for all of us who have been treated badly by anyone, from friend, family or foe. Read the word of GOD and find comfort in it. Read it every single day. Because every single day, the evil one is busy non-stop to destroy all mankind. (Depend on GOD and JESUS, never people.)
I do mean ALL, for the evil one hates ALL mankind. He happens to be smarter than mankind for he has seen how we are created…. knowing we are weak in the flesh.
2 Titus Chapter 2
1But speak thou the things which become sound doctrine:
2That the aged men be sober, grave, temperate, sound in faith, in charity, in patience.
3The aged women likewise, that they be in behaviour as becometh holiness, not false accusers, not given to much wine, teachers of good things;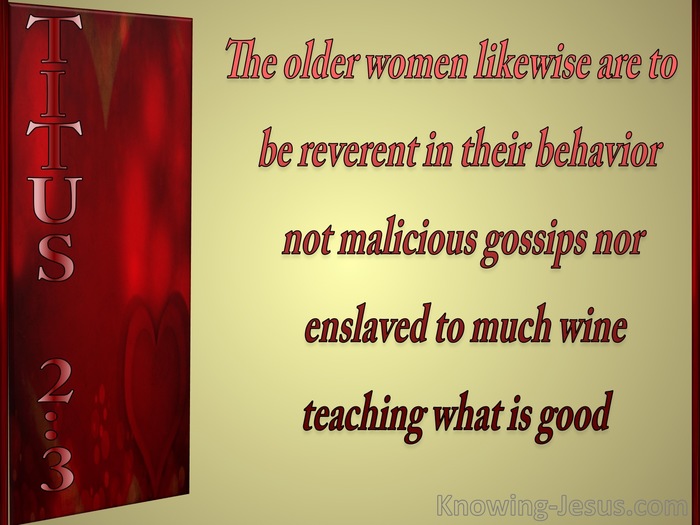 4That they may teach the young women to be sober, to love their husbands, to love their children,
5To be discreet, chaste, keepers at home, good, obedient to their own husbands, that the word of God be not blasphemed.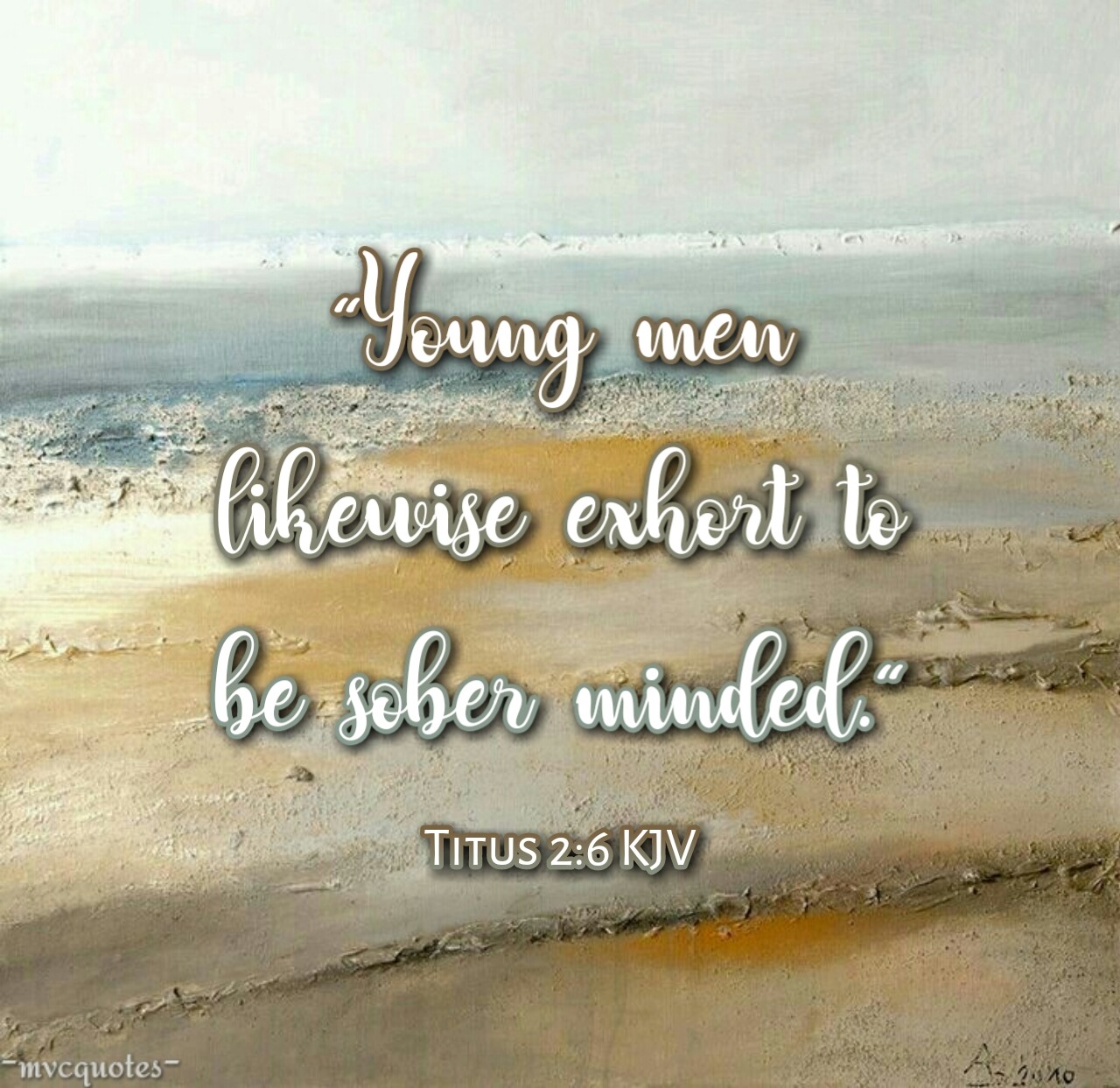 6Young men likewise exhort to be sober minded.
7In all things shewing thyself a pattern of good works: in doctrine shewing uncorruptness, gravity, sincerity,
8Sound speech, that cannot be condemned; that he that is of the contrary part may be ashamed, having no evil thing to say of you.
9Exhort servants to be obedient unto their own masters, and to please them well in all things; not answering again;
10Not purloining, but shewing all good fidelity; that they may adorn the doctrine of God our Saviour in all things.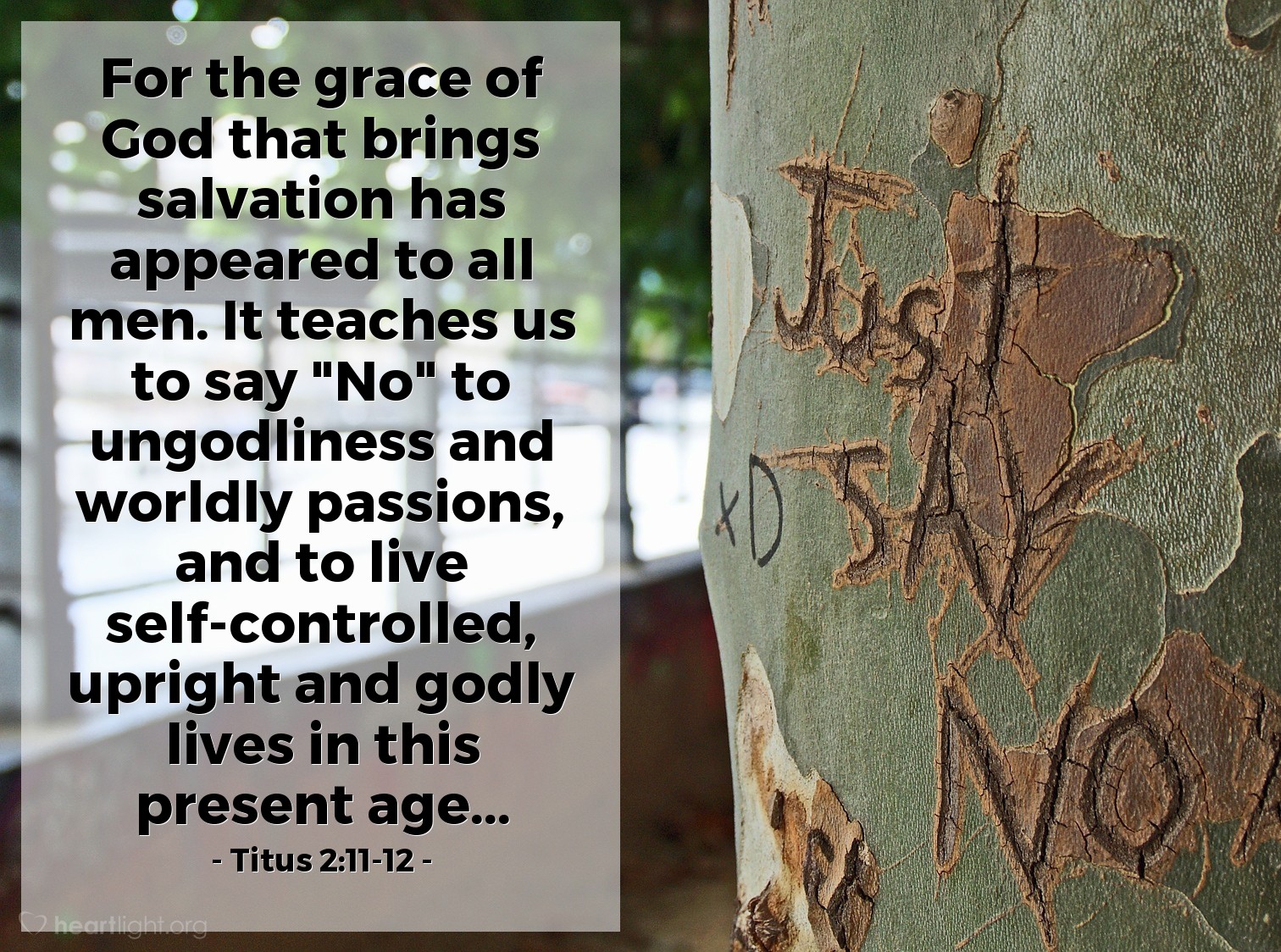 11For the grace of God that bringeth salvation hath appeared to all men,
12Teaching us that, denying ungodliness and worldly lusts, we should live soberly, righteously, and godly, in this present world;
13Looking for that blessed hope, and the glorious appearing of the great God and our Saviour Jesus Christ;
14Who gave himself for us, that he might redeem us from all iniquity, and purify unto himself a peculiar people, zealous of good works.
15These things speak, and exhort, and rebuke with all authority. Let no man despise thee.
We have JESUS, we have HIM in our hearts to protect our souls. So stay in prayer, reading the word and keeping your faith. For it is so awesome to knowing you have GOD, JESUS and all that is in heaven rooting for you to be saved and to make it there in heaven with them! Just know it and believe it!
Feel free to share this blog post to those whom you know or repost it too. Share the blessing so others can share it and be blessed to when they read the word of GOD in this post!
Peace!!!!
#GOD, #JESUS, #PRAYER, #GOOGLE, #YAHOO, #AOL, #TITUS,#JUSTSAYNO