Hello everyone, I do pray that you all are well and safe and sound away from the issues of the day. 🙂
As we all who dwell upon the earth know of the situation going on with the COVID-19. We are all now under a new lifestyle. ALL of us across the entire globe. We know of some people who have been struck with this virus and in some cases there are some of us who may have had it and not have known because it felt like the flu. And come to find out later that you once had it, survived and are feeling back to normal.
This is a very humbling situation that we all are in. I have been working and taking care of my loved ones as the rest of us, with concerns about the elders in the family who can not make it out on their own. They really should not anyway due to the virus.
I had made my family some masks, for they are a commodity like fresh water these days. (And bathroom tissue!) Working in the health field, I had an opportunity to get a couple of masks that are considered disposable that have the elastic to hold on to the ears. And this was during the flu season when I got a couple not knowing what was to come.
Not particular of the color combo right now, but the light color ones show my makeup too quick. And we are required to wash our masks each day so I say this for us all…wash them each night by hand the ones you have.
I tell you my friends this is the most humbling attitude I have seen most people have at this time in our lives. I many people say that there is a GOD, who have not before. And some have fear into them for not knowing what to expect from here on.
But I will tell you all not to have fear. For there were plagues in the Bible days too. Like the one at Easter time….called passover.
Exodus 12:13 King James Version (KJV)
13 And the blood shall be to you for a token upon the houses where ye are: and when I see the blood, I will pass over you, and the plague shall not be upon you to destroy you, when I smite the land of Egypt.
King James Version (KJV)
The blood is the blood of a sacrificial lamb. And to me from my understanding , in today's times this blood is the blood of our beloved JESUS! Our innocent loving JESUS!!!
We need to cover ourselves, our family, our house, and all that we have with the blood of JESUS. Not to be stubborn like the Pharaoh of egypt in the days of Moses. The Pharaoh Ramses was stubborn and did not want to listen to what Moses was telling him. This is scripture in the book of exodus shows what will happen to people who will not listen to warnings.
This is why I will tell the word and good news about our JESUS to others so that they will be reminded of this and those who do not know will. We all need to stay in prayer and keep the blood of JESUS on us so we will be spared the plague.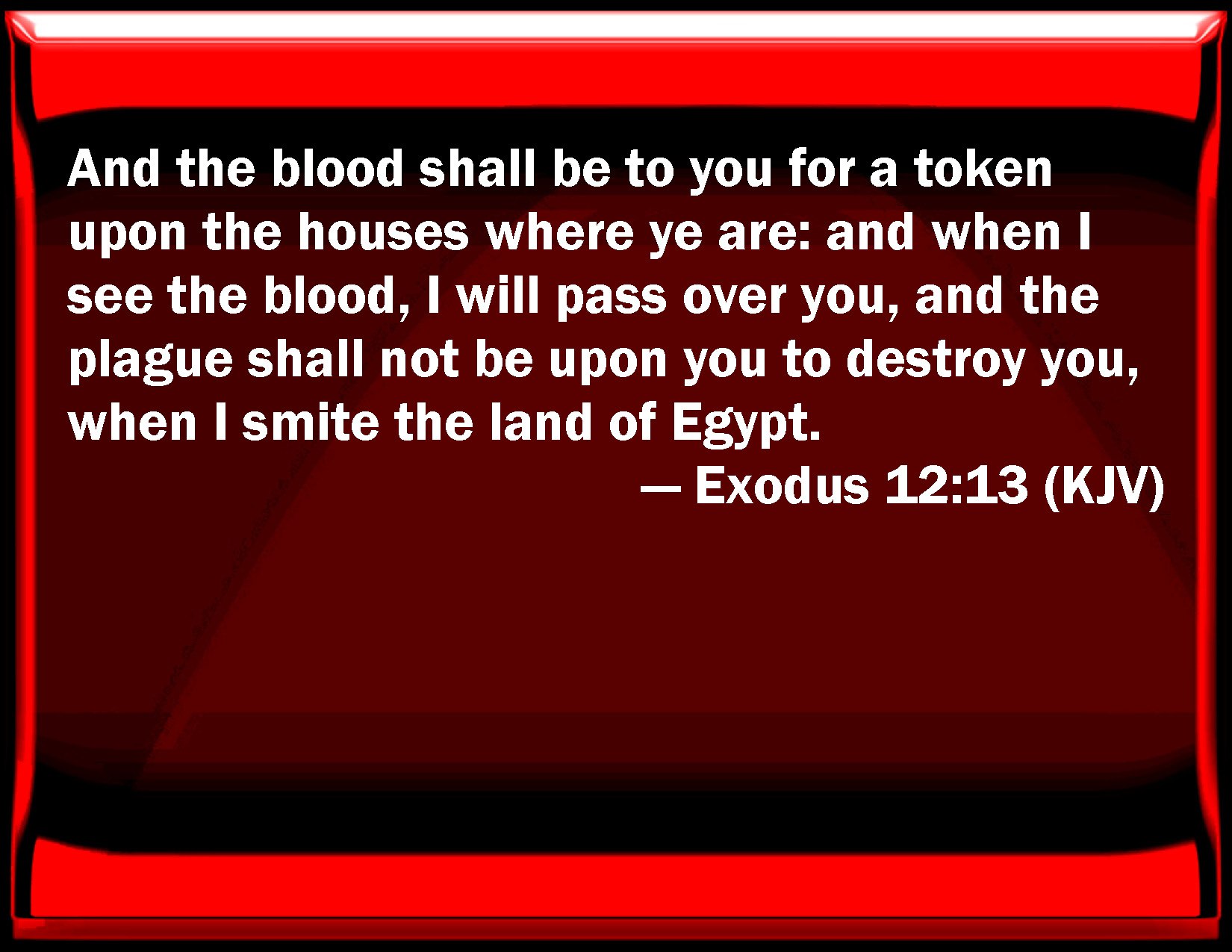 Fear is not part of the issue when you trust in GOD. It is comforting to know you are protected because you trust in HIM and have faith. And when you have this faith, HE will not let you down. Depend on our GOD at all times.
Even though you will be required to wear a mask, it is by law to do so as we watch and pray. Some will say because of faith they feel they do not need one, But is you know not to stick your hand into fire, then you will know it is safe from being burned when you don't. Wear your masks, keep your faith, and wash your hands.
If you are in a situation where you are shut in your house, let it be known you are safe there. Stay in prayer, and read the word of GOD. The Bible shows us all lessons to be learned from the wrong paths one may take, and the rewards you WILL get for choosing the righteous paths that lead t our GOD.
Please do pass this blog forward with the word of our beloved GOD so that others will be able to enjoy the blessings. Thank you very much for stopping by to read this blog. Be encouraged and know that our GOD loves you.
Peace!!!!