Hello all, I do hope you all are well and virus free or getting over it and are on the mends.
Having the peace of mind and comfort knowing God Almighty loves you is so coming and peaceful. As you go through these times in this world I feel the need to remember and remind others of this blessing.
We will always meet more people who are not faithful than who are. And we will always need to be ready to spread the good news of the word. For there our Father lovingly will give instruction on life and how much HE loves us.
HE also tells us of the blunders we fall into when we want to do things our way and not HIS way in the Bible. We all have the freedom of choice on how we choose to live. HE showing us what people went through in the Bible from choosing the ways of man and not GOD's. All in the old and new testament, so we will learn by example.
Daniel and Nebuchadnezzar in the Bible are good examples. One who choose to follow GOD and one who thought he was god. Daniel was blessed for listening to GOD which kept his life simple and humble before GOD. Nebuchadnezzar thought he was a god and made people worship him or die.
Daniel chapter 5 verse 30-33 kjv
30 The king spake, and said, Is not this great Babylon, that I have built for the house of the kingdom by the might of my power, and for the honour of my majesty?
31 While the word was in the king's mouth, there fell a voice from heaven, saying, O king Nebuchadnezzar, to thee it is spoken; The kingdom is departed from thee.
32 And they shall drive thee from men, and thy dwelling shall be with the beasts of the field: they shall make thee to eat grass as oxen, and seven times shall pass over thee, until thou know that the most High ruleth in the kingdom of men, and giveth it to whomsoever he will.
33 The same hour was the thing fulfilled upon Nebuchadnezzar: and he was driven from men, and did eat grass as oxen, and his body was wet with the dew of heaven, till his hairs were grown like eagles' feathers, and his nails like birds' claws.
I have seen many in great power fall like this. Not knowing GOD, or that the things they do has consequences that are from the choices that was done to themselves or others. King Nebuchadnezzar is an example of this. He mocked GOD in his way and was brought to his knees for 7 years eating grass on all fours as an animal would have.
So all this is tosay, our GOD watches over us all. And those who do harm to those who love GOD will be brought down to their knees too as well in todays time.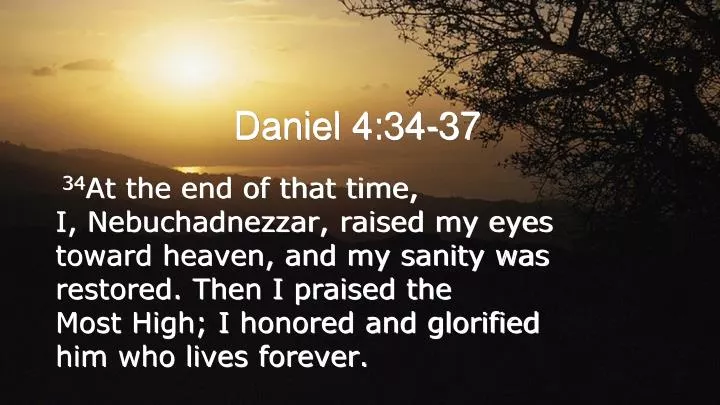 No one can out do our GOD. Not even the devil for he was kicked out of heaven for all of the trouble he caused even before GOD created the earth. So what ever your situation is at this point, know that our GOD is greater and will heal.
Those who are the most stubborn and prideful wil be humbled.
Stay safe and sound. Stay healthy. Feel free to pass this blog forward to share with those who need to be encouraged too. Thank you very much for stopping by! 🙂
Peace!!!! 😀