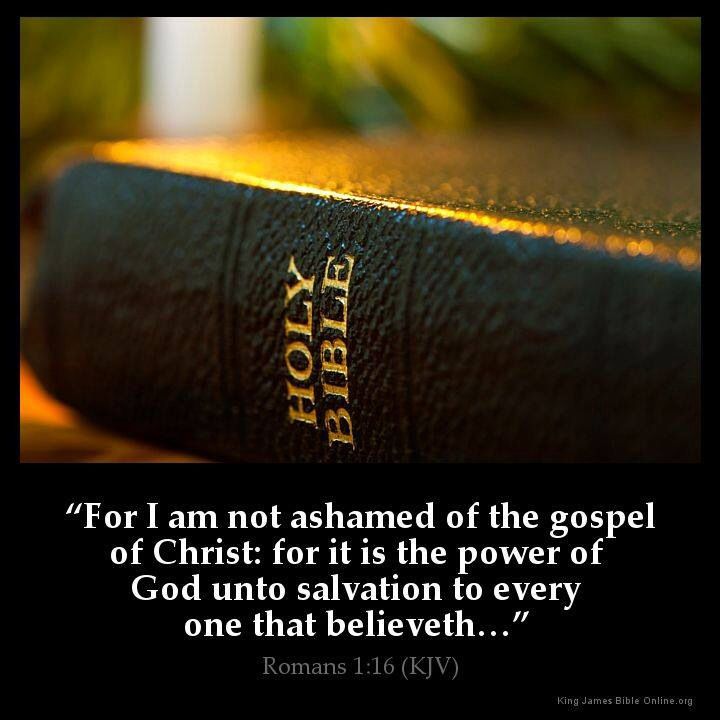 Hello everyone!
I do pray that you all are and will have a blessed day.
In my travels I have met many GOD fearing women who were doing what they had thought that our beloved FATHER GOD was leading them to do in regards to being a Pastor in a church to lead a congregation.
I will say that there are many sincere women out there who do love GOD and are called to spread the word of the gospel of JESUS CHRIST. I have no issue with this since I do this because I feel I am led to do the very same thing. And when GOD leads you to do something you better have do it!
In a past blog I mentioned that women should not be pasters and act as a m
an in church. I have to listen to the word of GOD as anyone else. So I had to think about this as I move on.
Apostolic Woman.
Sarah, she is willing to bring to birth a new nation. Also spelled Sarai, in the Old Testament, wife of Abraham and mother of Isaac. Sarah was childless until she was 90 years old. God promised Abraham that she would be "a mother of nations" (Genesis 17:16) and that she would conceive and bear a son, but Sarah did not believe
Deborah, she is willing to war and govern. And Deborah, a prophetess, the wife of Lapidoth, she judged Israel at that time. And she dwelt under the palm tree of Deborah between Ramah and Beth-el in mount Ephraim: and the children of Israel came up to her for judgment.
Rahab in Jericho, she is willing to open the door.A Canaanite woman living in Jericho, Rahab is a prostitute who is also a biblical heroine. According to the narrative in Joshua 2, before the conquest of Canaan, Joshua sends two men as spies to see the land. They come to Rahab's house for lodging, information, and/or sex.
Mary, she is willing to give up a child to redeem a people. Mary was a first-century Jewish woman of Nazareth, the wife of Joseph and the mother of JESUS CHRIST. She is a central figure of Christianity, venerated under various titles such as virgin or queen, many of them mentioned in the Litany of Loreto.
Photine, the Samaritan woman at the well, she must be willing to evangelize. Photini lived in first century Palestine. She was the Samaritan woman who Christ visited at the well asking her for water. It was she who accepted the "living water" offered her by Christ Himself after repenting from her many sins (John. 4:5-42).
Lydia, she must be willing to lead and prosper. Lydia lived and worked in Philippi, dealing in textiles colored with the purple dye for which the region was famous. Her wealth allowed her to live independently in a spacious house. She was also a religious seeker. Though she was a Gentile by birth, Lydia worshipped the God of the Jews.
Phoebe was introduced to Roman believers by the apostle Paul, Phoebe appears only in Romans 16:1-2. Paul describes her via three nouns (sister, servant, succourer, King James Version [KJV]) and encourages the saints in Rome to welcome her and assist her in whatever she may need.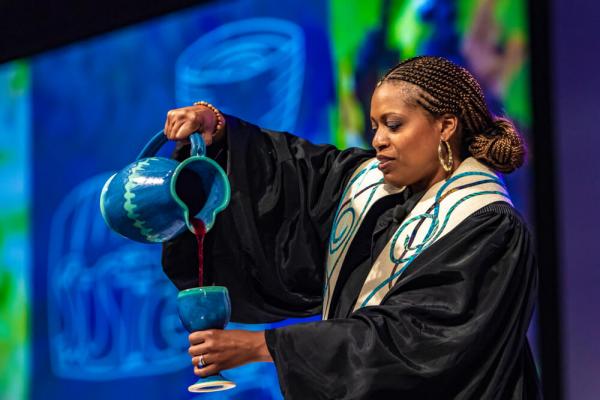 https://sojo.net/articles/what-does-bible-say-about-women-ministry-pastor-preaching-church
Once again, we are about to see faith-filled women arise and change the course of history.
My thought on women being Pastors is what one and only true living GOD wants. If GOD has chosen a woman to be a Pastor for a particular Church and not a man, then so be it. It is what GOD says. It is not for any of us to choose to do, it is for GOD to choose us to do it. And you will do what HE is telling you to do.
There are male Pastors who were not called like anyone else, and they are in it for the fame and fortune. And become Pastors anyway. But a true disciple of JESUS will want to save souls and will tell people about JESUS and salvation. So that their soul will be saved through the acceptance of JESUS as their savior!
As with anything we do in life, let GOD lead you and know that GOD is leading YOU. What HIS word says. Not your feelings. Pray over everything you do and listen to the answer you will recieve thru discernment!
Praise and glory be to GOD now and for all eternity long.
Peace and blessing to you all!