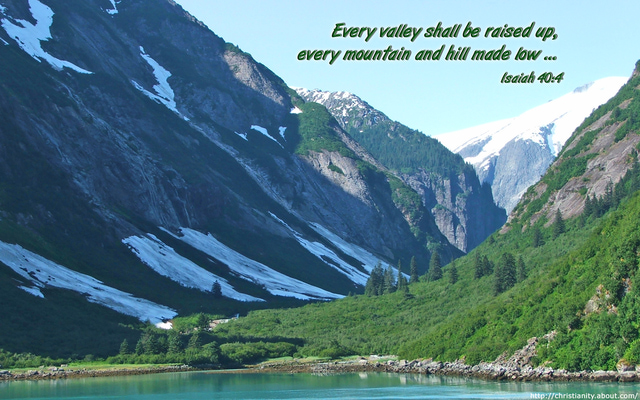 Hello all!
Hi again to all who have been to visit before and welcome to the first time visitors! Yes and Amen! It is good to fellowship and give our beloved GOD praise!
When I look at the heavens, the mountains, lakes and rivers that are all around me I am remembered of GODS power and strength that is far beyond of what we Humans can ever do. You can feel GODS power and tremble at the thought of all of us being part of HIS creation too!
Just thing about the Grand Canyon here in the USA for starts and all of the great mountains, lake rivers and streams all around the earth. Think about the great flood in the time of Noah. How the whole earth was covered with water amd evil was washed away.
This was a true cleansing of the earth with all of those people who turned their back on GOD to do what they wanted to do and paid the price of drowning to death. This is so sad, even in this day and age when you see people who you know and see day to day who have turned their back on GOD.
The flood from Noah's day left reminders of it in the mountains all around us with the flood lines and evidence of fossils too. And also the rainbow to remind us that GOD will not destroy the earth with a flood ever again.
GODS power is so unmeasurable to us mankind and just how patient and loving HE really is too. Just think, GOD could have flooded the whole earth without having Noah build that ark. HE very well well could have given up on us all, but HE did not.
But GOD still warns us when we are being bad.
But GOD still loves us.
But GOD still wants us to return home to be with HIM.
But some of us still do not listen and still loves sin more than GOD.
But GOD sent HIS only son JESUS here to HIS earth to show HIS love for us all.
Gods Love For Us from the King James Version
John 3:16 – For God so loved the world, that he gave his only begotten Son, that whosoever believeth in him should not perish, but have everlasting life.

Romans 5:8 – But God commendeth his love toward us, in that, while we were yet sinners, Christ died for us.

1 John 4:19 – We love him, because he first loved us.

Isaiah 41:13 – For I the LORD thy God will hold thy right hand, saying unto thee, Fear not; I will help thee.

1 John 4:10 – Herein is love, not that we loved God, but that he loved us, and sent his Son to be the propitiation for our sins.

Romans 8:35-39 – Who shall separate us from the love of Christ? shall tribulation, or distress, or persecution, or famine, or nakedness, or peril, or sword?

Jeremiah 31:3 – The LORD hath appeared of old unto me, saying, Yea, I have loved thee with an everlasting love: therefore with lovingkindness have I drawn thee.

1 John 4:8 – He that loveth not knoweth not God; for God is love.

Galatians 2:20 – I am crucified with Christ: nevertheless I live; yet not I, but Christ liveth in me: and the life which I now live in the flesh I live by the faith of the Son of God, who loved me, and gave himself for me.

1 John 3:1 – Behold, what manner of love the Father hath bestowed upon us, that we should be called the sons of God: therefore the world knoweth us not, because it knew him not.

Zephaniah 3:17 – The LORD thy God in the midst of thee is mighty; he will save, he will rejoice over thee with joy; he will rest in his love, he will joy over thee with singing.

John 15:13 – Greater love hath no man than this, that a man lay down his life for his friends.

Ephesians 3:19 – And to know the love of Christ, which passeth knowledge, that ye might be filled with all the fulness of God.
So I say let us read the word, look at all creation around us and never take it for granted. Love and respect each other as how GOD the FATHER is telling us to do so. Stop and take a deep breath and find peace in talking to GOD and thanking an all powerful loving Creator of all heaven and earth for JESUS.
Jesus is the only way to heaven to live there with GOD and JESUS for all of eternity long in a perfect loving environment!
Please click on the like button below and share with others you know who will need to be encouraged to know that our GOD loves us all. Thank you for stopping by for fellowship and for encouraging me as well with your likes. For we are living in the age of a spiritual warfare that will continue until the return of our beloved JESUS CHRIST!
Peace and many blessings!
#GOD, #JESUS, #PRAYER, #LOVE, #PEACE, #BIBLE, #FELLOWSHIP, #RELIGION, #GOOGLE, #YAHOO, #AOL, #BING, #SPIRITUALWARFARE