Hello everyone,
I do hope all is well with you all , and that you all are safe and sound. For in these days we all need to be ready and in steady communication with our beloved FATHER GOD so we will all be prepared for the nonsense of the world and its tactics.
For only our GOD will show us the way. We cannot rely on the ways of this world.
This is a fallen world that we live in due to the original sin and temptation. The Creator who is our beloved GOD gave us a way to be back home with HIM thru HIS son JESUS CHRIST!
John 3:16
"For GOD so loved the world that HE gave HIS only begotten Son, that whosoever believeth in him should not perish, but have ever lasting life" . So we have a way out of this world of sinful confusion thru JESUS CHRIST our savior.
Those who are not saved rely on each other to get help and guidance. This is what people do who do not know GOD and HIS laws.
And even if those lost souls have to tried to conquer over what is right by GOD, they have lost even before they started because it is wrong by GOD. And this is fair, seeing that GOD rules over all things in all of creation.
On the news you will hear about wars and rumors of wars. Famine and food shortage. And anything else that will cause us to have concerns over. But this is why we all need to listen to the creator and how HE is trying to warn us from all of what is to come.
As how a good earthly Dad will care for his children our beloved FATHER GOD looks out for HIS children on a way much larger scale of love and concern.
2 Timothy 1:7
"For God hath not given us the spirit of fear; but of power, and of love, and of a sound mind."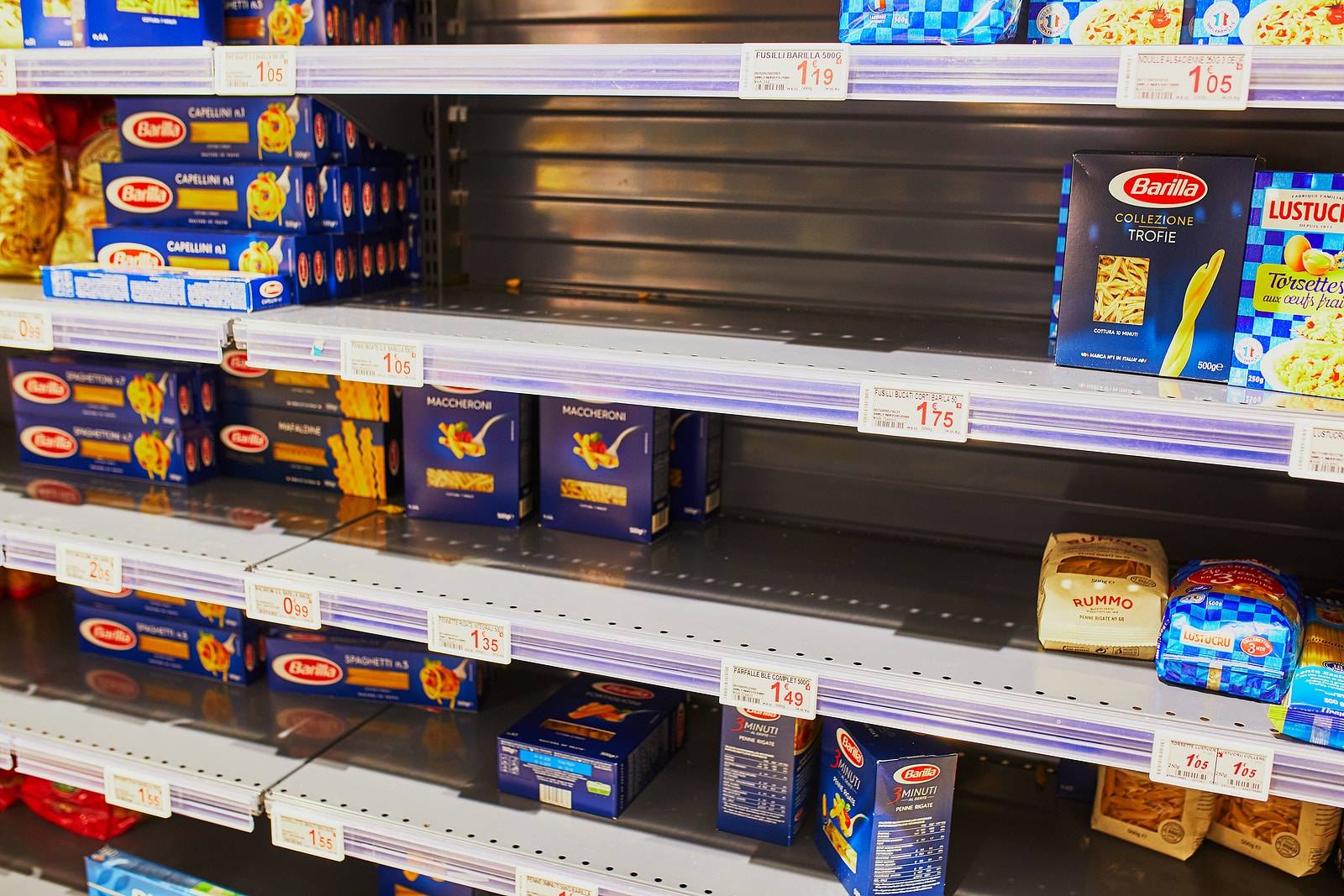 I see things thinning out some in stores myself. But you all know what you need to do without hoarding food in such away that you take away food from others who may need it as well.
We do not have to panic if we do as our GOD is warning us and telling us how to make it through these trials. Buy a little extra each time you head out such as an extra can of peas. Grow your own food, and learn to properly can or preserve it.
Listen to GOD for all things. ALL things. For there is always things we do not know about that GOD does. Give your concerns to our LORD GOD. Pray for increased faith and understanding in GODs will. And you will be in the right comfort zone.
And that comfort zone is with GOD and HIS SON JESUS ✝️
Please do stay in prayer, increase your faith, listen to GOD. HE knows all. HE loves us and has sent HIS son JESUS as the savior for all mankind. GOD is good.
Please pass this message forward to others so that they too will get a blessing from this message today. For there are many people we all know that are panicking from the negative noise going on around us. Please do click on the like button below. It helps to spread the word of GOD.
Thank you 💓
Peace and blessings!