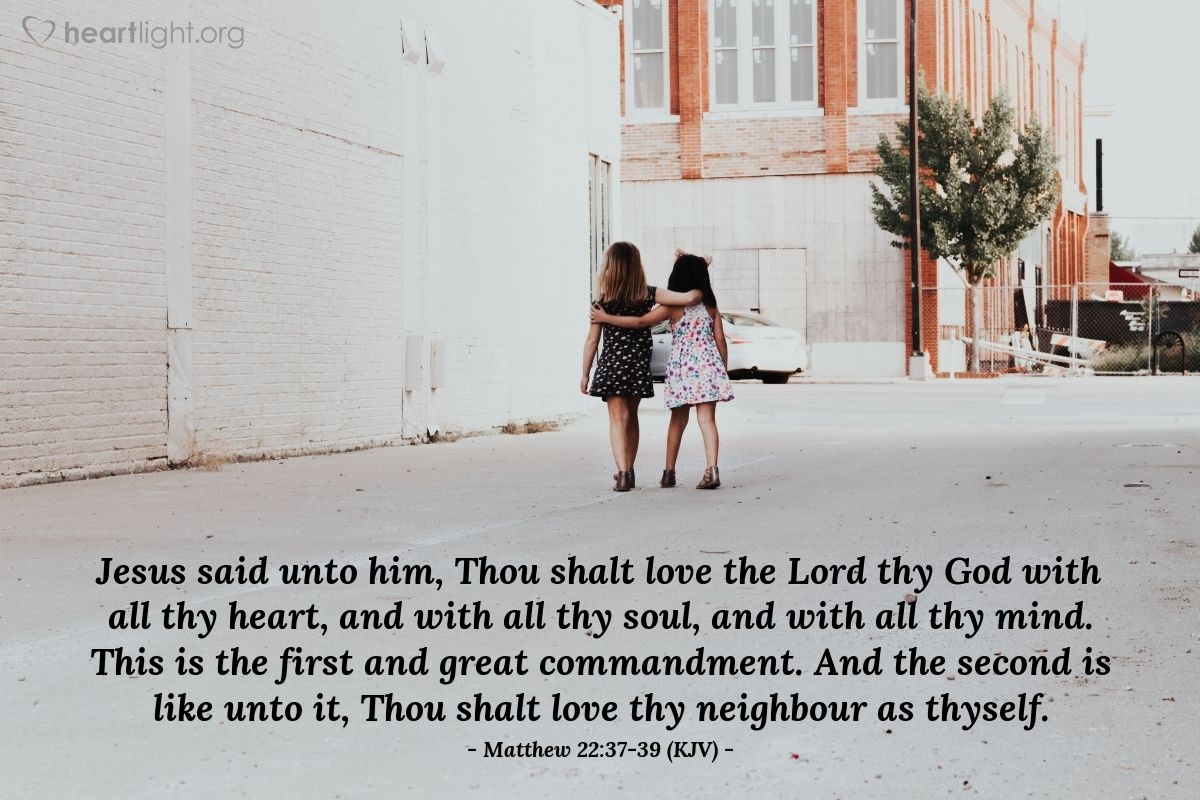 Hello all, I do hope you all are well, and thank you all for stopping by!
Growing up and meeting kids outside of the neighborhood was different because they were kid you didn't grow up with. Whom your parents didn't know. Who didn't go to your church. Who may not have been raised up by going to church, they were different. Some did seem to not see things as my home friends did, not like like minded. Some seemed to be with strife, ready to start an negative situation with any body.
And the sad thing to say, these same kids had grown up with the spirit of strife and hate in them and took it were ever they were. Causing issues for people they do not even know because of it. The demon within them had thought to have made its home in them. So if they walk around with an hateful look, they would attract all other people with the same element of strife in them.
This is my point in what I am sharing with you all. Those that are wanting to start any negative situation, hating any one needs to stop and think. It needs to be dealt with by allowing yourself to open up to JESUS. We can not hold on to a grudge that happened to you by another's person fault or even your own doing. Carrying even this grudge for years until the grave. Then it is too late.
There is no reconciliation then. Dead is what will divide them forever.
Matthew 22:39
36Master, which is the great commandment in the law? 37Jesus said unto him, Thou shalt love the Lord thy God with all thy heart, and with all thy soul, and with all thy mind. 38This is the first and great commandment. 39And the second is like unto it, Thou shalt love thy neighbour as thyself. 40On these two commandments hang all the law and the prophets. 41While the Pharisees were gathered together, Jesus asked them, 42Saying, What think ye of Christ? whose son is he? They say unto him, The Son of David.
Care for one another.
GOD does not want us mankind to be against each other for if we are to be in the same body of JESUS then we have to live by the teachings of our savior JESUS.
Hate for one another is not from the LORD. It is the temptation from the devil to stir up hate. If we fall into it then we are not doing the will of the FATHER GOD. This is another reason as to why we NEED to study the word of GOD so we can gain wisdom. Teach our children the same so that the word will stay with them all their lives from young children to adults to teach their children too. Then they will have the spirit of JESUS in them at all times,
We will be doing GOD'S will.
Once a person becomes an adult and has the teachings of JESUS in their heart, then they have JESUS as the rock to their foundation. Standing firm on HIS word. Knowing a spirit of strife when it comes before them. Knowing how to avoid it, pray for strength and wisdom, and to love all as we are told to by GODS law.
We need the love of our savior JESUS to keep us on track on the righteous road to heaven at all times.
Pray for all of your enemies, not just for your loved ones too. They need JESUS in their life, and no one may have ever prayed for them except you. They need to be saved from eternal damnation of hells fire. If you love the person and hate the sin, pray for them. Yes hate the sin and not the person. GOD hates sin too.
I do pray that how ever our GOD comes to them to show them the truth that they make up their mind to listen and follow JESUS. Life is so peaceful , loving , and comforting with GOD in your life. Those that are in the dark can not see what we see for their back is to the light. They do not truly understand what they are doing. For to turn away from GOD and not want HIM in your life is saying you do not want to be in heaven as well too. GOD will then let you do your life your way.
And the ways of mankind are destructive and deadly.
Loose the hate for a person in your life, be it from jealousy, envy, strife or what ever just loose it. It will keep you from being with the LORD for HE does not want that nonsense in HIS heaven.
Stay safe and know that GOD loves all who do HIS will and not the ways of the world. If you slip, HE is there to pick you up and let you start over. Avoid the devil and his lying nonsense by leaning on the truth of JESUS. Feel free to share this post to bring a blessing to others too.
PEACE!!!