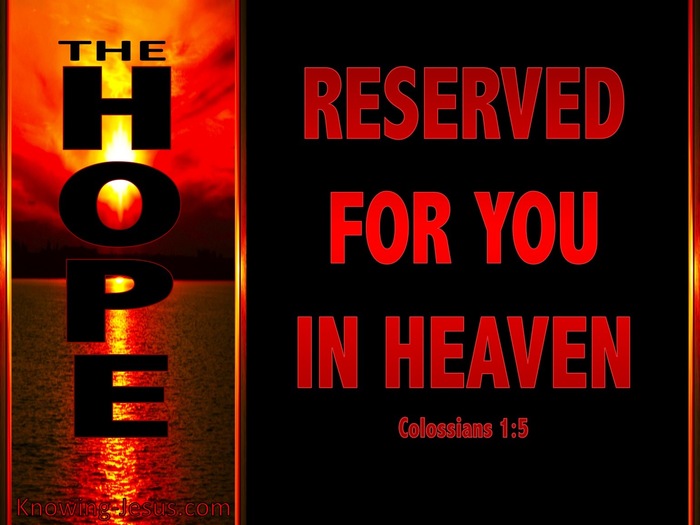 Hello to you all!
Thank you for stopping by! I do hope you all are safe and well and are ready to gather with other souls to have a good time where you need not to worry about anything at all or ever again!
Those of us who love the LORD are in our minds and hearts , are ready to be with the LORD when HE returns to earth to take us home. It is a joyful day when the second coming happens to the saved and a sad day for those who are not saved.
This is a very important thing to happen, for all of us who love JESUS to do. It is to invite as many people as you can to salvation to be saved by telling them the good news of our LORD JESUS.
We may not have to stand on the as many street Pastors do, but we can be telling those around us as we meet in passing one on one about JESUS. Whatever and how ever we do this to save a soul. Telling them the good news is like planting in a seed into their heart and soul. A seed that our GOD will nourish and have it grow into a healthy servant for our beloved FATHER GOD.
They will then be brothers and sisters in the body of Christ JESUS! We will all then be allowed into our FATHERS GOD'S house when JESUS will see fit to allow us in.
Matthew 24:36
"But of that day and hour knoweth no man, no, not the angels of heaven, but my Father only."

King James Version (KJV)
Mark 16:15
"And he said unto them, Go ye into all the world, and preach the gospel to every creature."

King James Version (KJV)
I like to use John 3:16 KJV to witness to people. To let the person know they are loved by GOD so much that he gave HIS only begotten son to this fallen world to be saved!
Here is some scripture to read to save others we know. Pray over it first and foremost for discernment to use these or other scripture that GOD will lead you to use.
Always let the person you are talking to know that they are loved by GOD and HIS Son JESUS first. Because they will have a hard time understanding the gospel as it is with ns spiritual guidance.
Bible verses related to Witnessing To Others from the King James Version (KJV) by Relevance
Mark 16:15 – And he said unto them, Go ye into all the world, and preach the gospel to every creature.

1 Peter 3:15 – But sanctify the Lord God in your hearts: and [be] ready always to [give] an answer to every man that asketh you a reason of the hope that is in you with meekness and fear:

Jeremiah 1:7-8 – But the LORD said unto me, Say not, I [am] a child: for thou shalt go to all that I shall send thee, and whatsoever I command thee thou shalt speak.   

Acts 1:8 – But ye shall receive power, after that the Holy Ghost is come upon you: and ye shall be witnesses unto me both in Jerusalem, and in all Judaea, and in Samaria, and unto the uttermost part of the earth.

Matthew 5:16 – Let your light so shine before men, that they may see your good works, and glorify your Father which is in heaven.

Romans 10:17 – So then faith [cometh] by hearing, and hearing by the word of God.

Colossians 4:2-6 – Continue in prayer, and watch in the same with thanksgiving;  

Matthew 28:18-20 – And Jesus came and spake unto them, saying, All power is given unto me in heaven and in earth.   

Matthew 28:19-20 – Go ye therefore, and teach all nations, baptizing them in the name of the Father, and of the Son, and of the Holy Ghost:   

Galatians 2:20 – I am crucified with Christ: nevertheless I live; yet not I, but Christ liveth in me: and the life which I now live in the flesh I live by the faith of the Son of God, who loved me, and gave himself for me.

Hebrews 4:12 – For the word of God [is] quick, and powerful, and sharper than any twoedged sword, piercing even to the dividing asunder of soul and spirit, and of the joints and marrow, and [is] a discerner of the thoughts and intents of the heart.

2 Timothy 2:15 – Study to shew thyself approved unto God, a workman that needeth not to be ashamed, rightly dividing the word of truth.

Romans 1:16 – For I am not ashamed of the gospel of Christ: for it is the power of God unto salvation to every one that believeth; to the Jew first, and also to the Greek.

2 Timothy 1:8-12 – Be not thou therefore ashamed of the testimony of our Lord, nor of me his prisoner: but be thou partaker of the afflictions of the gospel according to the power of God;  

Acts 26:22-29 – Having therefore obtained help of God, I continue unto this day, witnessing both to small and great, saying none other things than those which the prophets and Moses did say should come:  

Psalms 40:9-10 – I have preached righteousness in the great congregation: lo, I have not refrained my lips, O LORD, thou knowest.  
Feel free to pass it forward and send others here to read the post and click on like. We all will be accountable for all we do, and will have to stand before our beloved Savoir and answer HIM truthfully for every single thought ,action and spoken word.
So let our words encourage and uplift each other with the word of our FATHER GOD.
Peace!!!