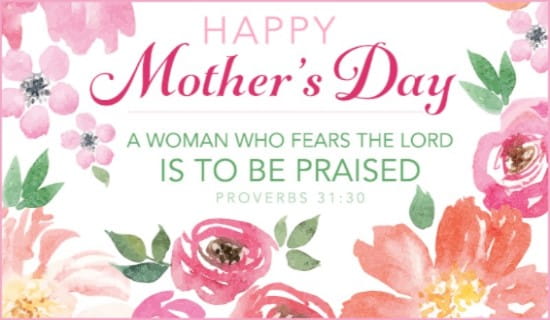 I want to say to all of the Mothers across the world, be it mothers of human babies or "fur" babies/pets that you all will have a blessed Mothers Day 2020! And for all of the men who had to be the "Mother" when the wife has gone and had to step up to the job as Mother and Dad.
Proverbs 31:10
10 Who can find a virtuous woman? for her price [is] far above rubies.
Giving honor to my Mom for all that she has done for me and the whole family. I thank GOD for a good Mother like you who taught me about the LORD, took me to Church. Fed me and kept a clean house and food on the table.
Not only are you still a good Mother, but as I was growing up showed me how to be lady-like as you were in your career as an actress.
Thank you dear FATHER GOD for a good Mommy as what you gave me and for her good Mother as well too. My Grandmother, whom we both still do miss today.
May GOD give you all of the righteous desires of your heart Mom and many more happy days here on earth with us too!
Ephesians 6:2-3 King James Version (KJV)
2 Honour thy father and mother; which is the first commandment with promise;
3 That it may be well with thee, and thou mayest live long on the earth.
I love you Ma, with all of my heart! May GOD always be with you forever! 🙂