John 16:13 English Standard Version (ESV)
13 When the Spirit of truth comes, he will guide you into all the truth, for he will not speak on his own authority, but whatever he hears he will speak, and he will declare to you the things that are to come.

Good morning everyone. I do pray that you all are well and warm from the cold if you live in the colder weather. Where I live it can get as cold as a single digit or below zero once in awhile.
It was like this yesterday with the single digit! But we made it through. Thank GOD for that!
Many times we all will go through something that we will raise our eyes up to the heavens and seek GOD's help. We need HIS direction, guidance and counseling. I do know I do need GOD's guidance at all times. Even if I feel I can make it on my own unintentionally going about my day. I have to stop and think about what I am doing.
I do not want to leave GOD out of what I do for any reason, in anything that I do really. For we know that we will have to answer to all thoughts and actions we do in this life as we stand before our JESUS.
There is no sure confirmed counseling I know of that will see us through in the righteous direction that is GOD approved. Going to another human who does not have the HOLY SPIRIT in them will cause you to be distracted from GOD.
Many people who are educated counselors, psychotherapists, or physiatrists do NOT believe in GOD and are not saved. So how can an unsaved person lead you in the right direction? They can not, for the right direction is to follow the ways of GOD's laws.
John 1:14 English Standard Version (ESV)
14 And the Word became flesh and dwelt among us, and we have seen his glory, glory as of the only Son[a] from the Father, full of grace and truth.

We all need the moral teachings of our GOD to be able to stay on track with our loving GOD. If we do not we wind up off the road into the wilderness of trouble. Lost and turned round.
When you are alone like this in the wilderness, who would you call? Calling out to another person who is lost will only mean that the two of you are lost together.
John 15:26 English Standard Version (ESV)
26 "But when the Helper comes, whom I will send to you from the Father, the Spirit of truth, who proceeds from the Father, he will bear witness about me.
GOD's words are true. GOD is not a man that HE should lie. GOD has sent a helper to me many of times. I go to the LORD GOD first with all of my concerns. And I have to wait fr the LORD to give me an answer. I so do need the LORD GOD to guide me for HE is all knowing.
I do understand that many people seek advice from other people and not our GOD. But do consider this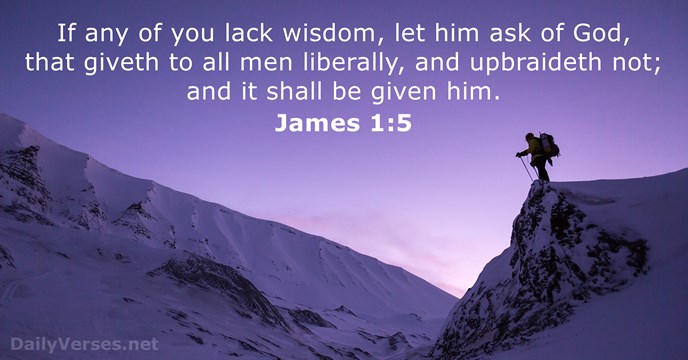 Let our loving GOD always lead you out of the wilderness, and back onto the path of righteousness forever.
Thank you for reading this blog, and many blessings to you as also are free to share this post. Pass it forward so others can receive the blessings and GOD's word as well too!
Peace!!!